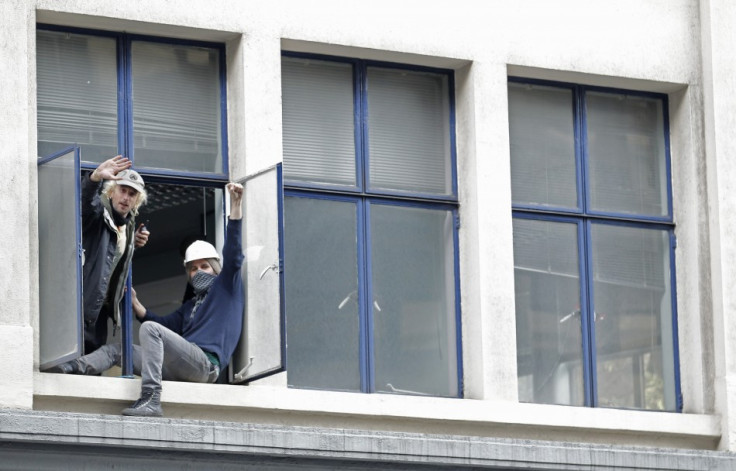 Swiss investment banking giant UBS is "taking appropriate action", it says, as a building it owns is being occupied by Occupy London protesters.
Overnight on Nov. 17 a dozen Occupy London protesters gained access to the building, owned by UBS subsidiary Sun Street Properties Ltd, and have started squatting.
The building, in the London Borough of Hackney near Liverpool Street Station, has been empty for a number of years.
Protesters are billing it as a "public repossession".
Metropolitan Police say they're are "aware" of the situation.
Squatting is not a criminal offence. The occupy protesters squatting in UBS's building have put up a "Section 6" notice, relating to section 6 of the Criminal Law Act 1977.
They have identified themselves as living in the property, which means nobody but the building's owners can force entry.
Even then, in order to have the squatters removed, the building's owners must get a court order, proving ownership and instructing the squatters that they can no longer remain in the property.
"Whilst over 9,000 families were kicked out of their homes in the last three months for failing to keep up mortgage payments - mostly due to the recession caused by the banks - UBS and others financial giants are sitting on massive abandoned properties," Jack Holborn of Occupy London said after they revealed their latest occupation.
Protesters plan to open a "Bank of Ideas" on Saturday, where the public will be invited in to the building for a "full events programme" of discussions, presentations and comedy events.
The new occupation is alongside two others in the city, at St. Paul's Cathedral and Finsbury Square.
Legal action by the Corporation of London to remove the protesters from St. Paul's has been started.
Those protesters living outside the cathedral had until 6 p.m. Thursday to leave, else face being taken to the High Court.
The Corporation's deadline passed and the camp remained.