A month after revealing its smartphone operating system, Canonical has today announced an Ubuntu OS for tablets, coming to Nexus devices later this week.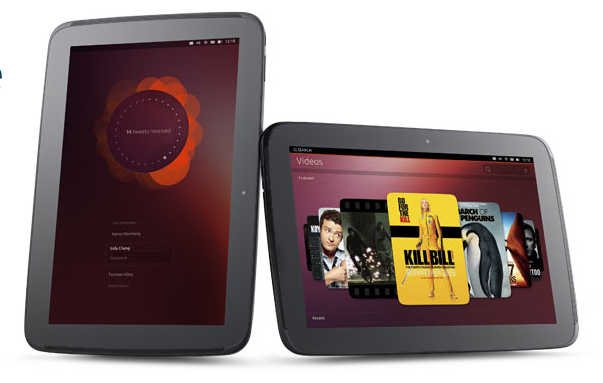 Similar to Windows 8 and doing away with all physical buttons, the Ubuntu tablet OS relies on gestures from the edges of the screen to navigate around the user interface.
The UI is similar to the smartphone software shown off at CES in January, with a universal hub for search, apps and content, while the notification centre is accessible by sideways swipes, giving you quick access to settings, email, tweets and other notifications.
Canonical's dream of one device for all your needs is alive and well, and the tablet OS - running on an ARM chip - enables "true device convergence", which means if you plug an Ubuntu tablet into a television, you'll have access to either PC or TV Ubuntu interfaces and apps.
Similar to how Windows 8 and RT can show two apps on screen at once, Ubuntu's tablet OS features 'Side Stage', which lets you run phone apps in a side windows alongside tablet programmes.
A welcome feature offered by the Ubuntu tablet OS is multiple user account and guest login, something we think iOS and Android tablets should have had for ages, and a feature we were pleased to see on the Nook HD by Barnes & Noble.
Although sharing the timing of its tablet OS announcement with HTC, spawning rumours that a Ubuntu-running HTC tablet would be announced along with the One smartphone, Canonical has remained quiet on hardware partners.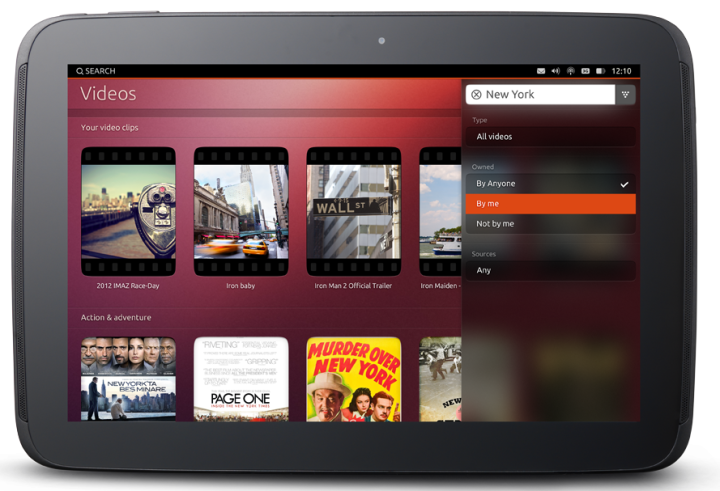 However, the company has revealed that its new OS is designed to work on tablets ranging from six to 20in, with an A15 processor, 2GB of RAM and a minimum of 8GB of internal storage.
Although Canonical hasn't announced any hardware partners yet, it has said that a developer preview of the tablet OS will be available for Google's Nexus 7 and Nexus 10 tablets, adding to the Nexus 4 and Galaxy Nexus phones, which are already listed as Ubuntu developer devices.
Ubuntu OS for tablets will be available to download from the company's developer site from 21 February, and we expect to hear more at Mobile World Congress in Barcelona, which IBTimes UK will be attending from 25 February.