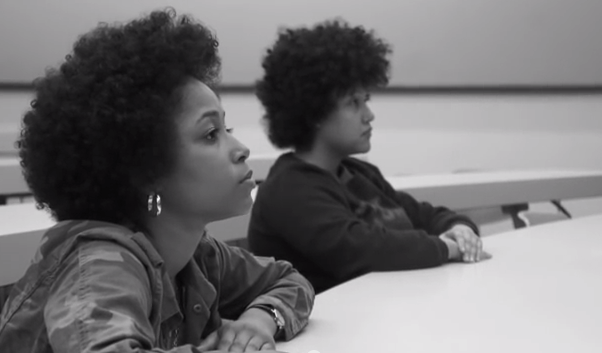 "Stop being a sensitive n****r."
This note was allegedly found in a mailbox at the UCLA (University of California, Los Angeles), Southern California, the Huffington Post reported.
This was the latest of a series of discriminatory behaviours at the law campus, where racial tensions were sparked few months before the episode with the note.
Students at the school started wearing "Team Sander" T-shirts in support of a law professor named Richard Sander, whose scholarship is racially charged.
According to Elie Mystal, law student at UCLA: "People knew exactly what they were doing with their offensive shirts and, at best, you'll hear some after-the-fact rationalisation from students who claim to be just stupid enough to 'not even see race'."
In response to the T-shirts, black students on campus organised an awareness campaign to bring attention to the racial divisiveness on campus.
They created a YouTube video, called "33" in which they expressed their preoccupations and their feelings over the racist behaviour which was spreading in the school.
The students argued that they don't feel "safe" on the UCLA Law campus and they feel "a lot of pressure" .
"It feels isolating, it feels horrible," said a girl in the video.
Students who felt, somehow, targeted by the video aimed at raising awareness on discrimination, started ripping off posters and flyers from the Black Law Students Association.
One black woman complained that a white student stopped her in a lift and questioned her about her "crime-ridden neighbourhood".
Black students, in response, continued their protests on social media and the internet and changed their Facebook profile pictures to a photo of a blackboard with a sentence written on it: "Today at UCLA Law, the hostile, racist campus climate continues".
UCLA Law dean Rachel Moran told Mystal: "We recognise that racial issues exist across the campus, not just in the law school. In fact, just today Chancellor Block issued a special announcement about the need to redouble our diversity efforts in the wake of Proposition 209, which prohibited affirmative action in admissions at any public college or university in California."
"At the Law School, my staff and I are taking concrete steps — such as workshops, vigorous outreach and curricular reform — to advance diversity and racial tolerance," Moran continued.
Students of a law school are supposed to study to be able to apply rules which are above any types of distinctions and discriminations and which are (or must be), at all times, accompanied by a strong sense of equality.
However, more has to be done to reinforce the concept of proposition 209, according to which the state shall not discriminate individuals on the basis of race, gender and ethnicity.
At the moment, this principle of fairness is circumscribed only to the document which it is written on.
It is very disconcerting, therefore, that people who will one day become judges and lawyers in a country which represents multiculturalism at its finest, are the perpetrators of racial discriminations and act against the inner principle of equality endorsed by law.