Thousands of Indians have slammed the country's Censor Board amid attempts from them to make 89 cuts in upcoming film, Udta Punjab. On 7 June, producer Anurag Kashyap took to Twitter in a frustrated rant against the board, drawing comparison to North Korea's dictatorship.
In a series of tweets posted on Twitter, Kashyap said: ""I always wondered what it felt like to live in North Korea. Now I don't even need to catch a plane. There is no film more honest than Udta Punjab. And any person or party opposing it is actually guilty of promoting drugs."
IBTimes UK rounds up everything you need to know about the Udta Punjab situation.
What is the Udta Punjab movie about?
Udta Punjab, translating to "Punjab On A High", is a thriller film about drug abuse in the north Indian state of Punjab. Following the lives of four people in the state – a rock star, a migrant labourer, a doctor and a police officer – the film explores how each of them fight drug problems in different ways.
The opening line of the trailer voiceover states: "Punjab youth is a drug addict. If this is not stopped, Punjab will soon become like Mexico." Some of Bollywood's most famous actors feature in the film, including Shahid Kapoor, Kareena Kapoor and Alia Bhatt.
What has India's Censor Board and state officials been offended by it?
India's Central Board of Film Certification (CBFC) originally demanded 40 cuts to the film, which included explicit language and drug consumption scenes. However, on 6 June reports emerged that the CBFC has now recommended 89 cuts in the film, including removing all references to Punjab in the film.
According to the Press Trust of India, Punjab's Union Minister, Vijay Sampla, has supported the Censor Board's move and believes that any attempt to defame Punjab should be dealt with. Additionally, the state's Tourism And Cultural Affairs Minister Sohan Singh Thandal echoed Sampla's views, saying: "Any movie or film which is not in the interest of the state and which tries to defame Punjab should always be opposed."
Reports have also emerged of a possible case of political pressure being placed on the Censor Board by local government officials. The Punjab state elections are set for next year and the ruling party, Akali Dal, has faced pressure from opposition leaders who have promised to raise the issue of drug addiction in the state.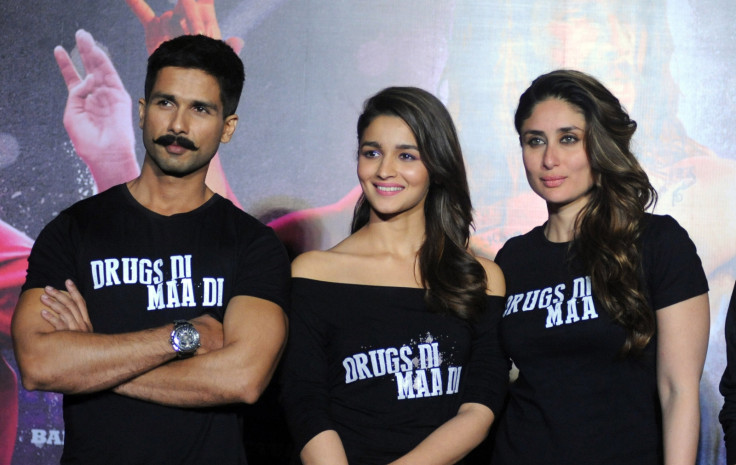 A number of leading Indian politicians weighed into the debate on 7 June, lending their support for the film. Delhi's Chief Minister Arjun Kejriwal and Congress Vice-President Rahul Gandhi both supported Kashyap on Twitter. However, the co-producer of Udta Punjab rejected their support and urged people not to make it a political discussion.
Kashyap wrote on Twitter: "I request Congress, AAP and other political parties to stay out of my Rights vs The Censorship. Please don't colour my fight with any political affiliation because there is none."
What are big names in Bollywood saying about it?
The film has received a wave of support from a number of big names across the Bollywood industry, including Karan Johar, Ram Gopal Varma and Mahest Bhatt. Actor Ranvir Shorey also tweeted at Prime Minister Narendra Modi, asking him to intervene in the matter.
Johar, who has made a number of Bollywood's biggest blockbusters, said: "Utda Punjab speaks of the reality of our times... Censoring reality amounts to delusion. The fraternity has to stand by what's right."
Meanwhile, Bhatt, whose daughter features in the film, made a passionate speech on the situation: "Censorship is the child of fear and the father of ignorance. The Censors say I am the one who says the last sentence on Udta Punjab. The nation can say what it wants, our verdict is going to stick. Why should I censor myself to nourish ignorance?"
What are the Indian people saying about it?
In the hours after Kashyap took to Twitter to compare India to North Korea's dictatorship, his name was trending for several hours across the country. Thousands took to the social media platform to lend their support, and the phrase "Justice for Udta Punjab" beginning to trend nationwide as well.