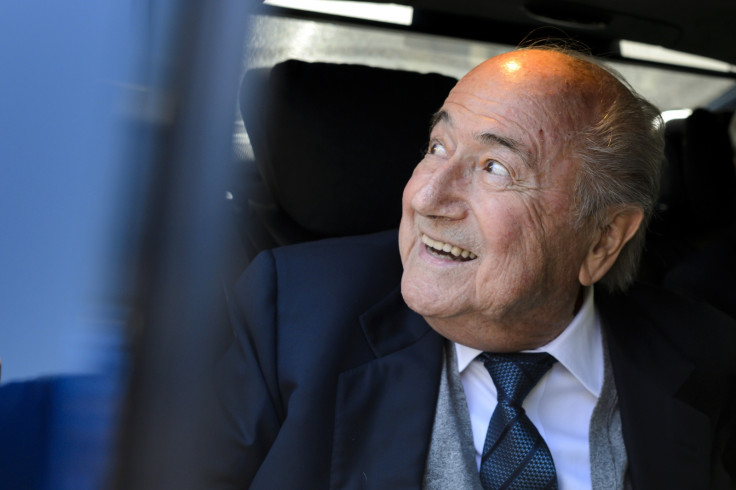 Uefa have labelled Sepp Blatter's recent claims that certain competition draws were fixed using cooled balls as "completely absurd". Speaking in an interview with Argentine daily newspaper La Nacion this week, the disgraced former Fifa president claimed that such a process, was possible but that it had not been carried out at world football's governing body.
He did claim to have seen it done at continental level, however, saying: "I witnessed draws at the European level where that happened. But never at Fifa. Of course it can be done. You put the balls in the refrigerator beforehand. Just by comparing one and the other when you touch them you can tell the cold balls from the hot. When you touch them, you know what they are."
Questioned regarding those controversial comments by Sky Sports News, Uefa said: "Allegations that UEFA has in the past fixed draws for its competitions are completely absurd and therefore not worth a reaction."
Blatter's remarks come at a difficult time for Uefa, who have received strong criticism from outgoing FA chairman Greg Dyke over stewarding arrangements and a lack of sufficient segregation during England's eventful 1-1 Euro 2016 draw against Russia on Saturday (11 June 2016).
The latter have now been handed a suspended disqualification and fined €150,000 (£119,000, $168,475) for the persistent crowd trouble that took place before and after the Group B fixture at the Stade Velodrome in Marseille. Any further unrest within the match stadium would see Leonid Slutsky's team removed from the tournament.
Along with Blatter, former Uefa president Michel Platini was banned from all football-related activity for eight years last December after breaking Fifa's code of conduct in relation to an alleged £1.3m payment received from the Swiss in 2011. His suspension was later reduced to six and then four years although was not overturned by the Court of Arbitration for Sport (CAS). The 60-year-old, who, like Blatter, denies any wrongdoing, subsequently resigned his post and elections to appoint a permanent successor are due to be held after the Euros on 14 September in Athens.