Well the European Championships have finally kicked off. After months of planning and working overtime, the tournament has not had the greatest of starts. The three winners from the opening round of match have to be the unions, the English press and French taxi drivers.
Previous years have seen international sport taken away from heartlands and comfort zones, and move to places the media have claimed are controversial. We often get a BBC documentary telling us how bad it is going to be.
The World Cup in South Africa was a fantastic experience and visiting Ukraine during Euro 2012 left me with some long-standing memories. The World Cup in Brazil two years ago had some issues, but by the time I settled it was time to come home.
Despite being in a country with the infrastructure to host the 1998 World Cup, not to mention multiple Tour de France races, it's been a bit of a bad start from a personal perspective. Mislaid baggage and industrial action in France means the public transport network has been a nightmare. This has had a huge effect on myself and fellow fans.
Numerous trains have been cancelled, others delayed or overcrowded. I missed the Poland vs Northern Ireland game as a result and had to settle for the fanzone in Nice. I only just made it to Belgium vs Italy in Lyon. France is supposed to be used to such vast numbers and they have had six years to plan, surely they knew how busy it would get?
Granted, the issue of transport has been slightly overshadowed by the violent scenes in Marseille either side of the Group B draw between England and Russia.
Within two minutes of arriving in Marseille, it became clear we were not welcome. Snide remarks from locals were followed by groups of Russian fans, dressed and armed ready for war. England fans have a reputation overseas, but on this occasion the majority of the trouble was created by Russians.
The security checks at Marseille where very basic. In Lyon, they were stricter but there was still a feeling you could sneak an explosive into the stadium if you were intelligent enough. At the last Euros in Ukraine the searches were more in-depth.
Volunteers were on hand to direct fans once you arrived at the stadium; admirable from people who love the game. But when you're directed and sent into the Russia section, you wonder if they were trained properly? Though initially in with the Russian fans, I was lucky enough to be able to walk down to my seat in time for kick-off.
The scenes where Russian supporters attacked English fans inside the Stade Veledrome were shocking. There were a horrifyingly high amount of England fans in that end, not to mention those who had been seated in the incorrect section and had decided against moving.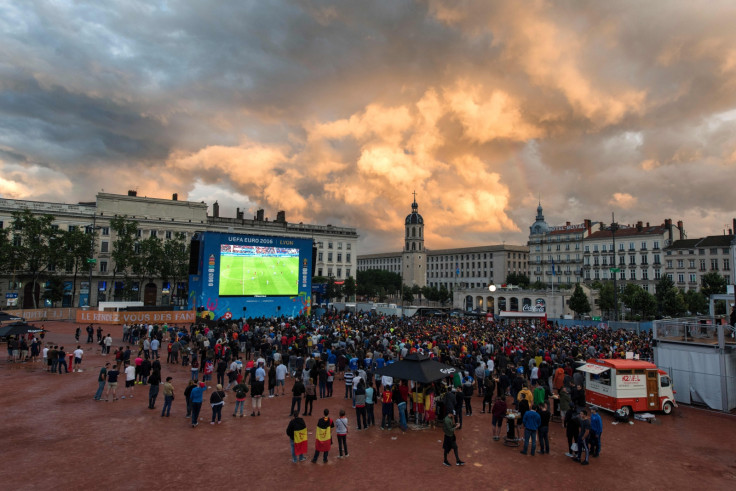 Walking back to Marseille station after the game, groups of youth came out brandishing sticks, asking: "England, where's your boys?" I felt fortunate that on this occasion there were police around but though they could clearly see them provoking fans they failed to intervene. Uefa and Fifa have both been known to move kick-off times and venues to suit TV audiences; surely a little common sense could have been used?
Security checks at fanzones have been far stricter, with airport-style detectors employed. It's a pity the English media where not in attendance on Sunday [12 June] night with Polish, Northern Irish, German, Ukraine and English fans dancing and singing each others' song and basically having a good time. But that doesn't sell newspapers does it?
Fingers crossed a lot of the problems I have faced will be sorted. Further strikes are scheduled, not to mention the looming threat of Russia fans being 20 miles away from Lens where England face Wales on Thursday. Hopefully my next report will be a fun, positive one.