I am ready for the off! I spent most of the previous evening deciding what items would make the final cut for inclusion in the tournament suitcase – yes it is red. This was nearly as difficult as the dilemma that faced each coach from the 24 competing nations at the European Championships when selecting their squads for the summer. No doubt over my first choice front pair however; the match tickets and passport made the hand luggage.
The link to the Foreign Office's(FCO's) advice on visiting France is saved under my favourites on my smartphone's browser. The FCO site itself provides a link to a poster from the French government regarding actions you should take during a terrorist attack. Let's hope no one, football fan or otherwise, needs to heed these warnings in the days to come.
Before leaving I have a coffee with my father and help him plan his television viewing for the non-stop football feast that awaits. My phone vibrates confirming my taxi has arrived and leg one of my journey to my French base in the Dordogne was about to commence. With a hearing range that most dogs would covet, my taxi driver asks me about a particular place he overheard my father mention as I bid him farewell before heading abroad.
He enquires: "France! You're going to France for the Euros?" After confirming that the next eleven days (at least) will be consumed following Chris Coleman's boys across the Fifth Republic, the cabbie displayed excitement at my forthcoming venture, tinged with an element of frustration.
It comes to light that to pay for his Uefa coaching badge courses this Hungarian student ferries people around the Welsh capital. He informs me of his failed attempts to get tickets to follow the Nemzeti Tizenegy (or national eleven) in their first tournament in three decades. I sensed he felt the whole ticketing system on offer out of Budapest was inequitable. This is an accusation that could not be thrown at the FA of Wales – if you showed loyalty to the men in red you got allocated the necessary tickets.
It is conversations such as these that I will relish in the coming days with Welsh, French and other Europeans alike. It is a footballing fraternity that most of my fellow countrymen who will be heading over to Bordeaux, Lens and/or Toulouse will never have experienced in their lifetime, other than as a neutral.
Bordeaux welcomes us for the opening game. Come Saturday (11 June) afternoon, nearly 60 years of Wales not being on the major footballing stage ends. Our party starts, aptly, in the world's wine capital, although I doubt whether the majority of fans adorning red will be consuming claret. Slovakia should provide a stern challenge, buoyed by recent results including a shock 3-1 win in Germany last month. There is a universal lack of expectation on our chances; this is feeling not shared by the team. When you have someone as talented as Gareth Bale in your squad, a Premier Cru in footballing terms, you think you can always be a danger.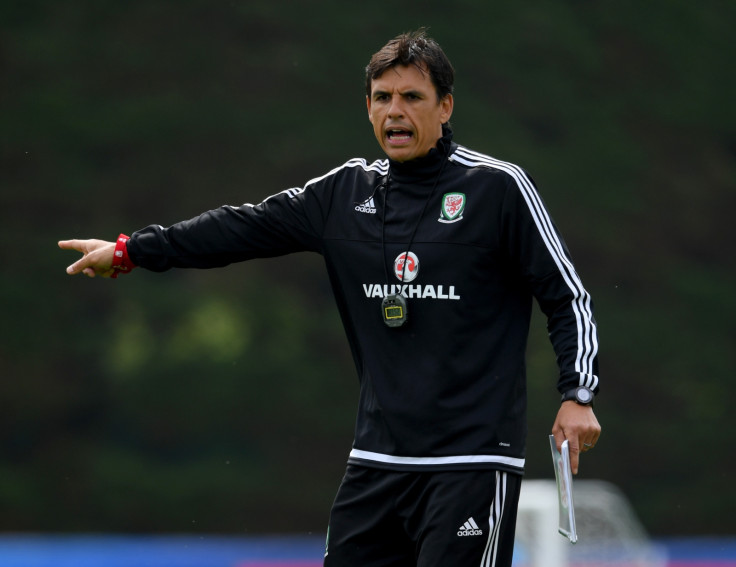 There is a great gratitude owed to Coleman and his staff that this set of players has finally achieved after glimpses of their potential shone at various times over the past decade. Equal thanks should be conveyed to the likes of Brian Flynn, John Toshack and the late Gary Speed in encouraging youth. It has allowed those who believe the round ball is king in the rugby-centric land to feel a sporting equal – at least for the first 11 days of the tournament.
A French proverb pretty much sums up the Welsh footballing story. The phrase states: "petit à petit, l'oiseau fait son nid". It is the patience and steadfast nature shown by a bird in building its nest that has also been demonstrated by those in Wales who love football.
Little in expectation and big-time enjoyment is the aim of our fans over the coming days. It is all about supporting the boys, raising our voices and showing Europe, and the rest of the world for that matter, that Wales is a passionate independent footballing nation.
IBTimes UK will have regular updates from supporters of England, Northern Ireland, Republic of Ireland and Wales throughout Euro 2016.