Did Red UFO in New Orleans Sky Trigger Super Bowl Power Cut? [VIDEO]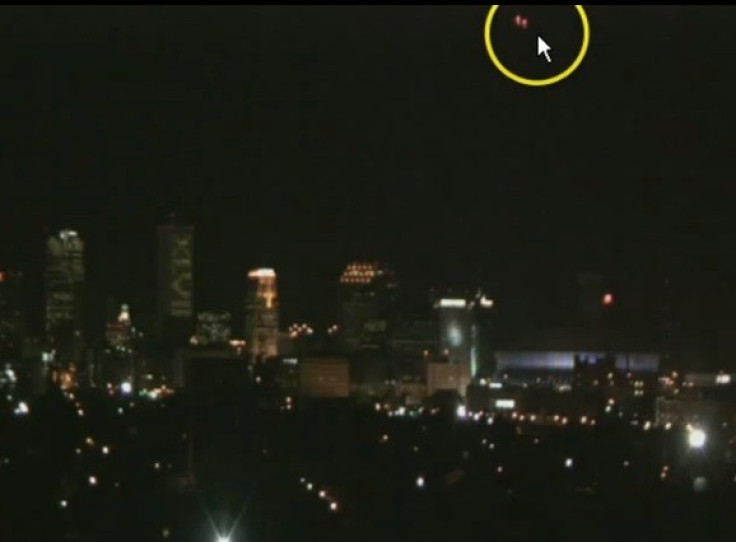 A video appears to show two mystery red lights floating above the Super Bowl stadium, just minutes before a blackout plunged host city New Orleans into darkness.
The biggest sporting event in the United States was stopped for 34 minutes after the lights suddenly went out. One hundred and eleven million viewers lost the braodcast.
Officials in New Orleans are still baffled by what happened to disrupt the American football game between Baltimore Ravens and San Francisco 49ers.
Confusiondeepened when energy supplier Entergy New Orleans admitted its investigation had drawn a blank.
A full-scale inquiry has been mounted by the owners of the Superdome. Consultants were being drafted in to analyse data.
More than $1m of improvements to the stadium were commissioned in the aftermath of the blackout.
But could footage of the sky over the southern state city at the time of the power cut hold clues?
One UFO spotter claims to have uncovered time-lapse footage where two small blood red lights appear above the stadium.
A narrator for Underground World News said: "There was something that appeared - two red lights right above the Superdome, right before the lights went out
"It may be nothing, it may be something. I don't know if anybody else out there caught anything on their cameras."
This year's Super Bowl was beset by bizarre events. The Baltimore Ravens beat the San Francisco 49ers 34-31 but the result was almost secondary.
As well as the blackout and footage of the mysterious lights, pop star Beyoncé appeared to flash the sign of the Illuminati - a secret society of the rich and powerful said by conspiracy theorists to be plotting to take over the world. Twitter users went mad.
© Copyright IBTimes 2023. All rights reserved.