Uganda Elections 2016: Opposition leader Kizza Besigye has been arrested confirms party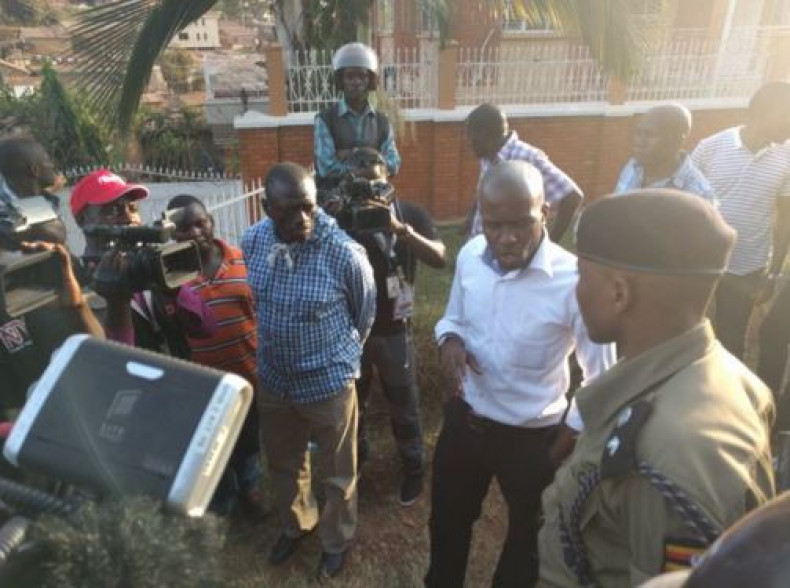 Ugandan opposition presidential candidate Kizza Besigye has been arrested by police in Kampala, his political party has confirmed.
According to reports, Besigye and a number of his supporters had earlier claimed they had exposed a house in Naguru, Kampala, as a vote-rigging centre, according to Kampala-based Al Jazeera correspondent Malcolm Webb. Allegedly, when Besigye and his team knocked on the gate of the compound, the house's occupants ran out the block, but were stopped and found carrying police guns. Police arrested him after apparently refusing to open the gate to the alleged vote rigging centre.
aide of the FDC told IBTimes UK Besigye had been arrested and confirmed "we don't know where he is". The FDC member, however, was unable to say at what time Besigye had been taken by police.
"Kizza Besigye left Rukungiri around 11am . He went to Kiruhura and found the army ticking ballot papers, he took photos and asked them what they were doing then continued to Kampala.
Reaching Kampala he was taken to a place where ticking of ballots was taking place. He requested the police open the house, and in the process he got arrested," an FDC official told IBTimes UK.

UPDATE
18/02/2016 17:43 GMT Dr Kizza Besigye has been 'driven home' to Kasangati, his political party has confirmed. The full story here.