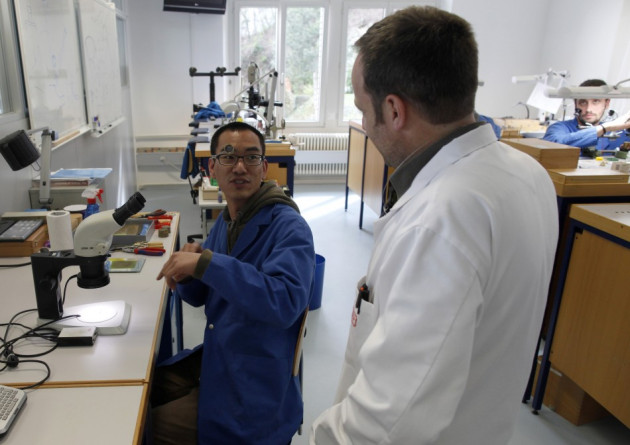 Britain's businesses should be granted tax breaks if we realistically want to tackle unemployment and drive growth.
Since I run and own a small business, as well as being the commissioner for the UK Commission for Employment and Skills (UKCES) board, I have the unique insight into how SME owners run their companies all over the country.
Furthermore, I understand what challenges arise when new reforms get pushed out.
However, some developments are underway to promote businesses taking up more apprenticeships and I am in full support of the funding reform recommendations, first made by Former Dragon's Den investor Doug Richard in his review of these positions.
The Reforms
The essence of these reforms is to direct the flow of public funding for apprenticeships straight to businesses, bypassing the grants that are currently provided to training providers.
Instead, direct payments would be made to employers, via the tax system, most likely in National Insurance or PAYE not taken.
The reforms would see an apprenticeship system more accessible to businesses of all sizes, creating job opportunities across the country and benefitting the wider economy as a whole.
Over the past few years, apprenticeships have been available in more sectors and to more people than ever before.
Good Apprenticeships Deliver Strong Economic Returns
Good apprenticeships deliver strong economic returns for both employers and individuals and there is a clear consensus and commitment to continue to raise apprenticeship standards.
Whilst apprenticeships rightly enjoy an exalted position unparalleled within the skills system, the truth is that only 15% of employers offer apprenticeships and only 6% of young people are currently apprentices.
We have some way to go before we can say that they are mainstream.
I'm very much a supporter of apprenticeships, and in fact all types of training, that recognises what the end goal is: giving people and businesses the tools they need to excel.
We don't need generic 'cookie cutter' skills initiatives; we need genuinely unique, industry driven solutions.
Funding Solutions
If funding for apprenticeships is given directly to employers, companies will be empowered as customers, ensuring that apprenticeships in which they partake will be designed specifically to meet the demands of their business, and are provided at the best possible value.
Using the tax system to deliver this change will forge opportunities for young people and incorporate them into mainstream employment practice.
It is an efficient mechanism that positions skills alongside other human capital investments and ensures vocational pathways become a more widely recognised option for young people.
And we need these options swiftly, considering the worrying levels of youth unemployment. Any measures that encourage job creation should be welcomed, especially if they will specifically create opportunities for young people seeking work.
An apprenticeship offers a route into industry that so many young people struggle to find. With the prevalence of today's catch 22 situation, which sees youngsters without experience struggling to find employment, but without employment unable to gain experience, apprenticeships truly need to become the "new normal" the Prime Minister referred to the other day.
As an entrepreneur, I want to see smaller firms carve their future from young talent. It certainly isn't plain sailing in the business environment we're operating in but I'm certain that positive and relevant apprenticeships are an important part of the way forward.
Businesses have for a long time sought ways to make skills investment more achievable. Being given the right type of incentive, whilst not a panacea, would be a step in the right direction.
Scott Johnson is the chief executive of Chas Smith Group Limited and is the Commissioner at the UK Commission for Employment and Skills (UKCES)