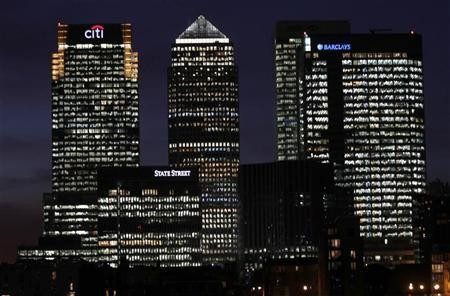 UK regulators have attacked banks for turning a blind eye to the money laundering, terrorist financing and sanctions risks associated with trade finance - and told them they face tighter regulation.
The Financial Conduct Authority (FCA), banking watchdog, made the criticism as it published its thematic review in trade finance at 17 British banks.
They were accused of having no policy or procedures documents on handling trade-based money laundering risks, little or no management information on financial crime risks, and sparse training for staff on identifying crime - which meant many suspicious cases were not being pursued.
"Banks and other financial organisations are in the front line regarding protecting against financial crime. We, and they, have a common interest in working in partnership to reduce the impact of financial crime both on the economy and more widely," said Tracey Dermott, director of enforcement and financial crime at the FCA.
"Anti-money laundering measures and sanctions are in place to protect us from criminal activity. Financial institutions need to take this responsibility seriously and we will do whatever is necessary to ensure they do.
"We are considering whether further regulatory action may be required in relation to certain banks in the review."
The latest threat of greater regulation for banks comes at a time when watchdogs around the world are cracking down on the financial sector amid an ever-unfurling charge sheet of scandals and allegations of criminality.
EU regulators charged 13 banks and two financial data companies with breaching its antitrust rules, alleging that the institutions blocked rival exchanges in the credit derivatives business between 2006 and 2009.
The European Commission (EC) accused the companies of participating in anti-competitive activities and claim that they were involved in a cartel.
Separately, the EC said it is trying to settle by the end of the year with the banks it is investigating on suspicion of manipulating key interbank borrowing rates, such as Libor.
EU Competition Commissioner Joaquin Almunia announced in press conference that authorities are looking to settle as quickly as possible, meaning smaller fines in exchange for admissions of wrongdoing by financial institutions.
In the US, New York's financial regulator has contacted European insurers Lloyd's of London, Hannover RE and Swiss RE for details of potential links to Iran, as part of the Department of Financial Services' year-long probe into 20 non-US reinsurance firms.
According to a copy of the letter reviewed by The Wall Street Journal, regulator Benjamin Lawsky wrote to the companies for details about dealings with the Islamic republic, against which the US and EU has sanctions.
The DFS, in the letter, said it had found evidence that three firms insured shipments to Iran, after the US and the European Union imposed new sanctions on the country in 2012. However, the letter did not cite the individual companies that it has evidence against.
The WSJ report says 17 other companies have been sent the same letter but did not name the institutions.