UK bin lorries fitted with 7 spy cameras to catch and fine recycling rule breakers
Councils across England and Wales are on the lookout for residents contaminating rubbish.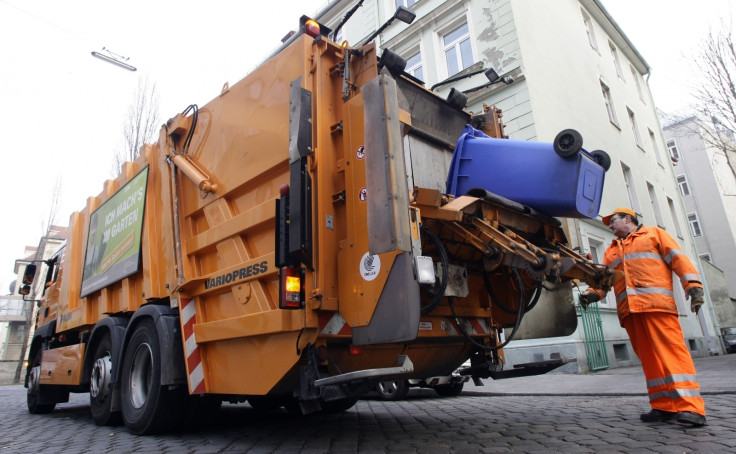 Bin lorries fitted with up to seven spy cameras are being used to catch anyone who flouts council recycling rules.
The cameras are used to record infringements which carry £60 fines, while rubbish collectors and bin lorry drivers are being told to rummage through rubbish to spot any offences. Such offences include throwing away food alongside items meant for recycling.
Councils across England and Wales recorded 6.8 million incidents where bin rules had been broken in 2016, compared to just 1.8 million the previous year, according to Mail Online. Separately, one million incidents of fly tipping were recorded in England last year.
Following a freedom of information request submitted to 264 councils by the Mail, it was found that three-quarters of households only have their bins collected once a fortnight, and officials are threatening a maximum fine of £20,000 for bins which are left out too long. It was also found that one council puts seven surveillance cameras on each bin lorry.
Over 160 councils now use bin lorries fitted with cameras to monitor recycling practices. Incidents are also recorded by councils when bags are too heavy, and when residents contaminate their recycling with items like nappies.
Andrew Allison, of the Freedom Association, said: "No one wants to be treated in this way. Councils should encourage recycling instead of turning binmen into surveillance operatives."
A spokesman for the Department for Communities and Local Government said councils should simplify bin collections, adding: "We want councils to respond to the wishes of local people, many of whom want to see bin collections as frequently as possible."
© Copyright IBTimes 2023. All rights reserved.