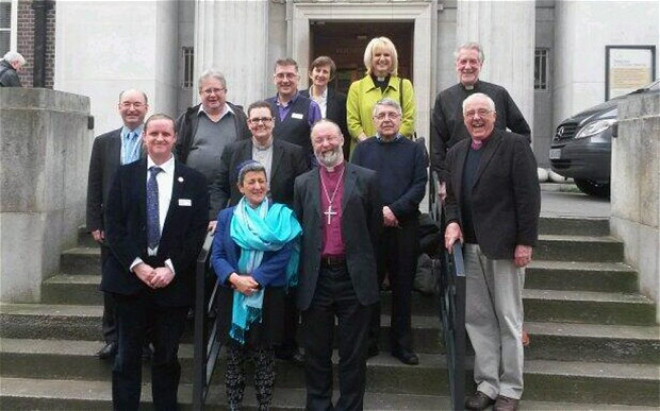 On the day the first gay weddings took place in England and Wales, the Bishop of Buckingham Rt Rev Alan Wilson has called on gay clergy to ignore the official church line and officiate at gay weddings – and even marry their partners if they wish.
Perhaps bearing in mind the traditionalist views of overseas members of the 80 million strong Anglican Church, the Archbishop of Canterbury the Most Rev Justin Welby saidthat although he accepted gay marriage was now legal, his opposition to it has not changed.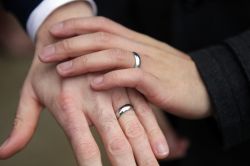 Other bishops have been more accepting. Bishop of Salisbury the Right Rev Nicholas Holtam said the change in law marked "a new reality" and sent his congratulations to those tying the knot. Going further, an alliance of Christian and Jewish leaders led by Bishop Wilson said the change in law was a cause to rejoice.
Bishop Wilson said he knew several current bishops in gay relationships and urged them to "come out" for the sake of "honesty and truthfulness". Wilson said he found the Church's position "morally outrageous" and there should be discretion for clergy to officiate at gay weddings:
"There is creative space within which clergy work with couples and that creative space is wide open. Obviously if approached by a gay couple I'm perfectly happy for both myself and my colleagues to devise something with them which is as appropriate as it can be in the present anomalous state that we are in."
The issue of same-sex marriage continues to provoke controversy and not only within the Church. Prime Minister David Cameron had to overcome strong opposition from within his own party to make gay marriage legal, saying it was a tribute to "the sort of country we are".
Meanwhile the BBC has conducted a survey and though 68% of those asked said gay marriage should be allowed, 22% would not go to a gay wedding if invited. The survey found younger people and women were more relaxed about same-sex marriage than older people or men. Today's first same-sex weddings take place on the same day as the birthday of one of their most outspoken critics: former Conservative chairman Norman Tebbit.