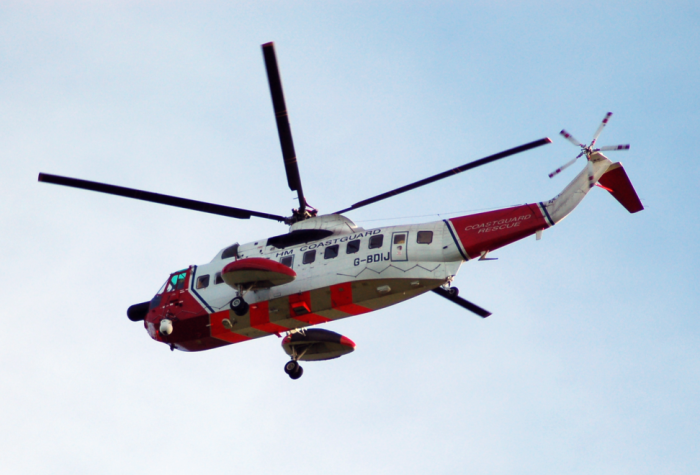 Nineteen suspected migrants have been rescued from an inflatable dinghy in the English Channel off the coast of Dymchurch in Kent. The UK Coastguard responded to a call for assistance at 11.40pm on 28 May. Lifeboats from Dungeness and Littlestone, coastguard boats and a search and rescue helicopter from Lydd were all dispatched to the area to take part in the search.
The RHIB (rigid-hulled inflatable boat) was located at around 2am. All those aboard were rescued and were taken to Dover where they were handed over to the UK Border Force for questioning, according to a Home Office spokesman.
A Kent Police spokesman said: "The Coastguard coordinated a search for the vessels, which were later located and towed to Dover. The matter has been passed to Home Office Immigration Enforcement."
The incident comes as the National Crime Agency (NCA) warns that small harbours, marinas and ports are vulnerable to people smugglers and criminals due to a lack of manpower. The Daily Mail reports that the Border Force is equipped with just three boats to patrol the whole of Britain's coastline.
The NCA internal assessment says: "The investigation has confirmed the risk… that general maritime offers crime groups access to the UK in what is generally an unpoliced area. There is no generic border control at small marinas around the UK coast."
According to The Times, 17 Albanian immigrants were found aboard a catamaran in Chichester Harbour last week. The migrants were only found when Hampshire police were conducting a routine search. A British man has been arrested on suspected trafficking charges.
Millions of migrants have attempted to reach Europe over the last few years, many of them fleeing the civil war in Syria and other conflicts. Thousands have died in the attempt but many more have reached Western Europe. The UK has so far hardly been affected by the crisis but hundreds continue to camp out in and around Calais and other French ports hoping to reach Britain.
The crisis has featured heavily in the debate over whether the UK should leave the European Union in the referendum on 23 June. Britain Stronger in Europe – the official Remain campaign – says the crisis is handled best in partnership with other European nations. Vote Leave say Britain has lost control of immigration and must leave the EU to prevent millions more migrants arriving over the next few years.