Philip Hammond has abolished stamp duty for all first time buyer purchases up to £300,000 as part of a series of reforms aimed at reviving Britain's troubled housing market.
Delivering the first Autumn Budget in 21 years on Wednesday (22 November), the Chancellor unveiled plans to scrap stamp duty for first time buyers up to £300,000, while those buying a home worth up to £500,000 will not have to pay stamp duty on the first £350,000.
"For all first time buyer purchases up to £300,000, I am abolishing stamp duty altogether," he said while speaking in the House of Commons.
The move was part of a broader plan aimed at tackling Britain's ongoing housing issue. Hammond unveiled plans to build 300,000 new homes by 2020, in the "biggest annual increase in housing supply since 1970."
However, he warned solving the housing problem will require a modicum of agility and it will "take more than money, it will take planning reforms".
He admitted the number of young people owning their own home has dropped from 59% to 38%, but added Prime Minister Theresa May had pledged to address the issue to ensure home ownership does not "remain a dream for younger generations".
Over the next five years, the Chancellor said £44bn will be committed to help the housing market and plans to legislate for councils to be allowed to impose a 100% empty homes premium on properties left vacant were also disclosed.
Sajid Javid, the communities secretary, had previously suggested the government should borrow £50bn to invest in housing.
However, analysts warned home ownership will only become a reality for "generation rent" if more affordable housing is unlocked in the system.
"This can only be achieved by a complete review of the whole housing system," said Rob Walker, PwC real estate tax leader.
"Currently, higher stamp duty rates further up the housing ladder dissuades people from upsizing, resulting in a shortage of homes coming on the market to satisfy first-time buyer demand and ultimately limiting the number of people who can take advantage of this landmark announcement by the Chancellor."
National living wage to increase
The national living wage will rise 4.4% from £7.50 an hour to £7.83 from April next year, while some £2.3bn will be allocated to investment in research and development, with £500m to be directed to "a range of initiatives from artificial intelligence, to 5G and full fibre broadband".
"By making the most of tomorrow's technologies, including increasing investment in R&D and fuelling innovation the Government will help create a virtuous circle by drawing in private sector funding," said Carolyn Fairbairn, the CBI Director General.
"The challenge now is turn words into action."
Hammond added the future was "full of new opportunities" around Brexit and stated a further £3bn will be set aside to ensure the economy is sheltered by any unforeseen economic impact related to Britain's exit from the EU.
Extra funding for the NHS
The Chancellor added the NHS will get an extra £10bn capital investment over this parliament and it will also receive an extra £3.75bn this year for its current budget, with £2.8bn destined to the NHS in England.
The latter figure, however, is some way short of the £4bn the body had demanded and Hammond stopped short of allocating specific funding to increase public sector pay, despite intense pressure from the opposition benches and the unions.
"People will rightly feel let down by what they've seen and heard today and even more so when they see the small print," said Tim Roache, GMB General Secretary.
"The public sector pay cap remains bringing misery to thousands of front line workers who spend their lives teaching our kids, keeping us safe and looking after us when we're ill."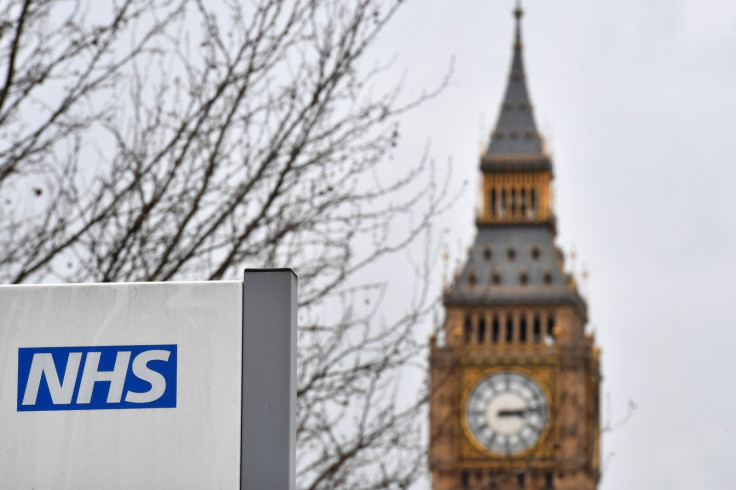 However, Mike Thompson, the chief executive of the Association of the British Pharmaceutical Industry, welcomed the news.
"The strength of our sector and the strength of the NHS are inextricably linked and we welcome the Chancellor's additional funding for the health service," he said.
"To meet the Health Secretary's ambition for UK patients to be at the front of the queue for new treatments, the NHS must have the right resources and the capacity to apply innovation."
Fuel and alcohol duties frozen
On the subject of taxes and duties, Hammond said the personal allowance will increase to £11,850 in April next year, while the higher rate threshold is set to raise to £46,350.
Meanwhile, the tobacco duty escalator will increase at a standard inflation rate plus 2% and there will be an extra 1% rise for hand rolling tobacco but duties on beer, wine, cider and spirits will be frozen as will fuel duty.
However, the policies he outlined might not be enough to draw the focus away from the fact the Office for Budget Responsibility has downgraded its forecast for economic growth. The OBR now expects Britain's economy to grow by 1.5% in 2017, revised down from the 2% forecast made in March.
Economic growth has also been cut to 1.4% in 2018, 1.3% in both 2019 and 2020, but growth would subsequently pick up back to 1.5%, and finally 1.6% in 2022.