UK Chancellor Philip Hammond downgraded the country's economic forecast in the first autumn budget Westminster has seen in 21 years.
Speaking in the House of Commons on Wednesday (22 November), Hammond said the British economy is now expected to grow by 1.5% in 2017, revised down from the 2% forecast made in March.
Economic growth has also been cut to 1.4% in 2018, 1.3% in both 2019 and 2020.
However, the Chancellor said growth would subsequently pick up back to 1.5%, and finally 1.6% in 2022, citing an independent assessment by the Office for Budget Responsibility (OBR).
Borrowing is forecast to be £49.9bn this year, around £8.4bn lower than Hammond's forecast at the Spring Budget.
The Chancellor also said borrowing will fall in every year of the forecast from £39.5bn in 2018 to £25.6bn in 2022-23, to reach its lowest level in 20 years.
He added that the latest macroeconomic evidence suggests his previous commitment to cutting the deficit to under 2% by 2020-21 would be met, with the UK's debt, as a percentage of GDP, expected to fall from 2.4% this year to 1.9% in 2018.
The OBR forecasts the deficit to be 1.3% of GDP in 2020-21, giving £14.8bn of headroom against the 2% target, the Chancellor noted further.
Addressing the thorny issue of Brexit, the Chancellor said the cost of planning the UK exit from the EU is already up to £700m. He also pledged to set aside another £3bn for Brexit preparations over the next few years.
"We are determined to ensure the country is prepared for every possible outcome," Hammond said.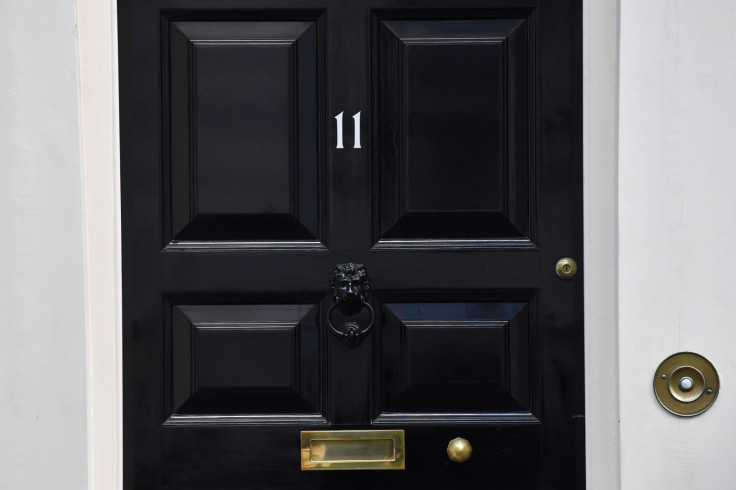 However, the currency markets appeared to have priced in the downgrade with the pound registering a marginal dip before rising against both the dollar and euro. At 1:58pm GMT, the pound was up 0.08% and 0.05% against the dollar and euro respectively, changing hands at €1.1287 and $1.3249.
Responding to the budget, Michael Metcalfe, global head of macro strategy at State Street Global Markets, said the real challenge for UK markets revealed in the budget came from the significant downgrades to the UK growth outlook.
"Still high inflation and an expected weakening in growth provide a potentially troubling backdrop for markets even without the political uncertainties created by Brexit."