UK calls for peace in Ukraine to be just and lasting in a statement to OSCE
Head of OSCE Neil Holland claims that Vladimir Putin has shown "no genuine interest in peace." UNHCR reveal that 17.6 million people from Ukraine are seeking humanitarian assistance in 2023, and troops in Kyiv gear up for a counteroffensive.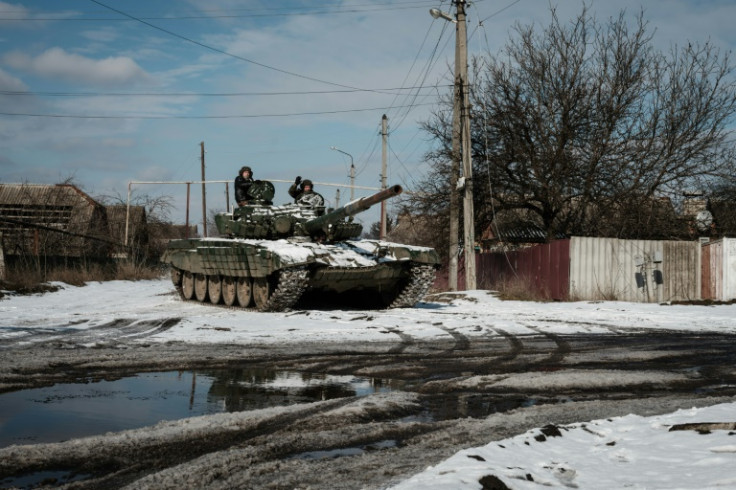 On 25 May, Neil Holland, the Head of the UK's Delegation to the Organization of Security and Co-operation in Europe (OSCE) called for the peace in Ukraine to be just and lasting during his visit to Vienna.
In his speech, Ambassador Neil Holland stated: "Ukraine is not only defending its right to exist as a sovereign and democratic State; in doing so Ukraine is defending the right of all peoples to live in freedom and peace, without fear of aggression."
"The way to peace and an end to the terrible impacts of Russia's invasion begins with the withdrawal of Russian forces from Ukraine. However, Russia has continually shown that it has no genuine interest in peace," he added.
"A country interested in peace does not bomb warehouses of humanitarian aid. A country interested in peace does not play havoc with the world's food supply. And a country interested in peace does not put civil nuclear facilities at risk," Neil Holland declared.
According to the UNHCR, reports show that there are nearly 8 million people from Ukraine, that have fled to neighbouring countries across Europe. A further 5.9 million people are currently internally displaced in Ukraine. The UNHCR also claim that there are approximately 17.6 million people from Ukraine, who are seeking humanitarian assistance in 2023.
Neil Holland's speech came after Vladimir Putin announced that Russia would deploy nuclear missiles on Belarusian territory in March 2023. The deal was signed on 25 May.
Richard Weitz, a DC-based foreign policy, and defence analyst, warned Al Jazeera that: "It's a way of just reminding the West that Russia is this great nuclear power and that the West better be careful, or we could stumble into a nuclear war."
In Vienna, Ambassador Neil Holland, also confirmed: "We will continue to support Ukraine to secure peace, but it must be a just and lasting peace."
"The path to a just and lasting peace is one rooted in the UN Charter and OSCE principles. These are principles that all of us, including Russia, have committed to uphold. Ukraine has been clear that it seeks a diplomatic end to the war, as set out in President Zelenskyy's peace formula," Neil Holland stated.
Volodymyr Zelenskyy first announced his peace formula in November 2022. He called for radiation and nuclear safety, regarding the restoration of security around Zaporizhzhia. Zaporizhzhia is Europe's largest nuclear power plant, which was occupied by Russia in February 2022.
Andriy Yermak, Head of the Presidential Office in Ukraine, told reporters: "Unfortunately, the traditional way to achieve peace is unacceptable in the case of Russia: its current leadership is impossible to negotiate with."
The current conflict in Ukraine is set to enter a high-intensity phase. The Ukrainian Army is gearing up for a coming counteroffensive, as they set out to reclaim territory that was seized by Russia when the conflict escalated in 2022.
NATO members have supplied Ukrainian troops from the capital, Kyiv, with high-tech weapons – including over 230 Western main battle tanks. The tanks provided by NATO have been designed to conquer Russia's strongest battlefield abilities.
Towards the end of his statement to the OSCE, Holland repeated the words of Prime Minister Rishi Sunak. Taken from when Sunak attended the G7 Summit, he said: "For the sake of global peace and security, we must show that brutal violence and coercion does not reap rewards."
In Japan last week, G7 Leaders pledged: "Together with Ukraine, [we will] make every effort to bring a comprehensive, just and lasting peace in Ukraine as soon as possible."
© Copyright IBTimes 2023. All rights reserved.