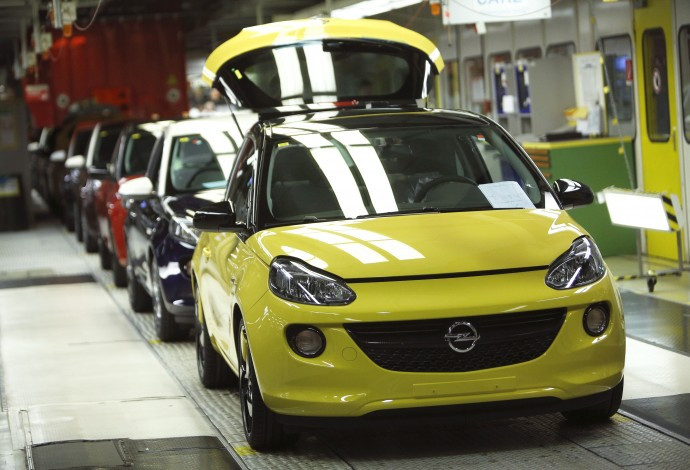 UK car production tumbled by 18.2% in April 2017 with output hit by strike action and fewer manufacturing days caused by a late Easter break, a report said.
A total of 122,116 cars rolled off British production lines in April, compared to 149,324 in the same month a year ago, according to the Society of Motor Manufacturers and Traders (SMMT).
Output was impacted by a strike over the closure of a final-salary pension scheme at the Mini plant in Oxfordshire, the Hams Hall engine facility and in Swindon, where BMW makes some components. These three plants account for just over 10% of industry production in the UK.
Easter was in April this year, but fell in March last year.
SMMT Chief Executive Mike Hawes said: "Car production fell significantly in April due to the later Easter bank holiday weekend, which reduced the number of active production days that month, and also due to unplanned production adjustments."
Demand from overseas buyers was up by 3.5%, offsetting a 7% fall in the home market.
Almost four out of five cars made in the UK this year have been shipped overseas, mainly to European Union countries.
The UK car industry backed the remain camp in the run-up to the EU referendum, and SMMT members are fearful about possible tariffs being imposed on parts imported from the EU after Brexit.
The cost of assembling a car in Britain could increase by £2,370 in the event of a "hard Brexit", encouraging some manufacturers to look at moving production out of the country, according to PA Consulting Group. The average UK-built car has about 6,000 parts, with the majority coming from the EU and passing in and out of the country several times during the production process.
Hawes said: "To guarantee future growth and investment into our industry and its vital supply chain, however, we need the next government to safeguard the conditions that have made us globally competitive, keeping us open and trading and delivering an ambitious industrial strategy for our sector."
But the SMMT added that UK car production in the year so far remained strong at 593,796, up 1% on the same period last year, and the highest level for the first four months of the year since 2000.