UK household debt to hit a record £15,000 as wages stagnate
Families are increasingly turning to credit cards and payday loans to pay bills, says TUC.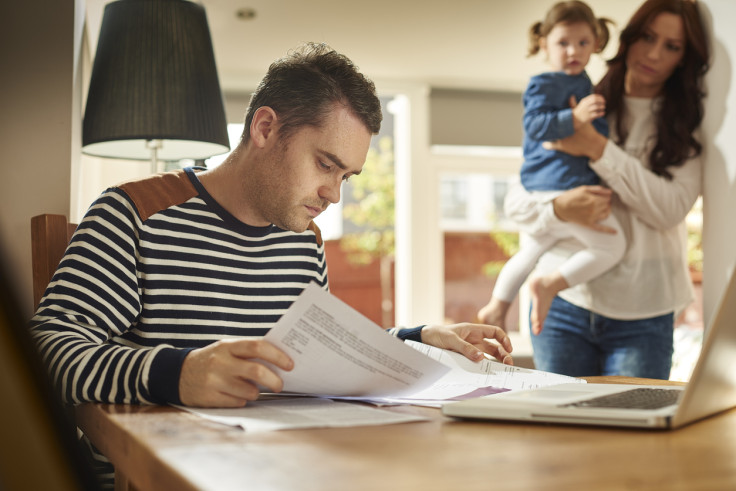 Household debt in the UK is set to jump to £15,000 by 2020, with families increasingly turning to credit cards and payday loans to make ends meet, according to the TUC.
The union's research is based on the most recent data from the Office for National Statistics and government finances watchdog the Office for Budget Responsibility.
It added that unsecured debt per household is set to reach a record high of £13,900 this year, rising from £13,200 last year. This comes at a time when rising inflation is outpacing wage growth.
These levels are only marginally below the peak of £13,300 in 2007, set at the beginning of the financial crisis.
The TUC said: "Wages in the UK are still worth around £20 per week less than before the financial crisis a decade ago. The next government will inherit an economy that is heavily reliant on household spending to maintain growth, but in which debt per household is higher than before the financial crisis."
The amount of county court debt judgements leapt by 35% to almost 300,000 in England and Wales over the first three months of 2017, the highest quarterly figure for more than 10 years, according to data from the Registry Trust released last week.
Consumer credit rose by £1.4bn in February, reflecting an annual growth rate of 10.5%, according to recent data from the Bank of England.
Warnings on debt
In recent months the Bank of England, MPs and charities have warned that consumer debt levels were dangerously high, citing increases in lending from banks, car leasing companies, credit card firms and shops offering interest free-credit.
TUC general secretary Frances O'Grady said: "The surge in household debt is putting the economy in the danger zone.
"We've got this problem because wages haven't recovered. Credit cards and payday loans are helping to prop up household spending for now, but millions of families are running on empty.
"The next government must act urgently to deliver the higher wages Britain needs for sustainable growth. They must boost the minimum wage, and end pay restrictions for public servants like nurses, firefighters and midwives."
© Copyright IBTimes 2023. All rights reserved.