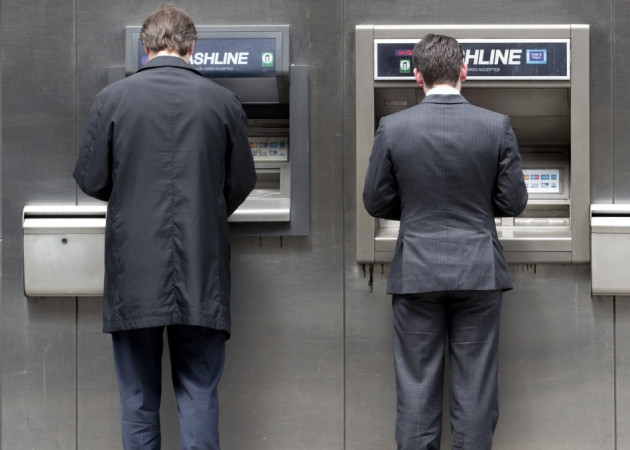 Britons must be even more careful at cashpoints after attempts by fraudsters to steal bank cards and pins at ATMs increased by almost 200% across the year.
Financial Fraud Action UK (FFA UK) reported that there were 7,525 compromises of cards at ATMs and unattended ticket machines between January and April, up from 2,553 during the same period the year before.
Cards were compromised through skimming and cloning, as well as "shoulder surfing", where fraudsters look over the victim's shoulder to watch the PIN being input.
Shoulder surfing has also been linked to a number of card thefts at supermarkets, said FFA UK.
Fraud losses on cards hit £388m in 2012, a rise of 14% on the year before and one that signalled an end to a general decline from 2008's £610m total.
FFA UK recommends cashpoint users protect themselves by standing close to the machine; shielding the keypad with your free hand; keeping vigilant and not using machines that look like they have been tampered with; cancelling a transaction and using another machine if someone is watching or crowding you; and reporting any problems immediately.