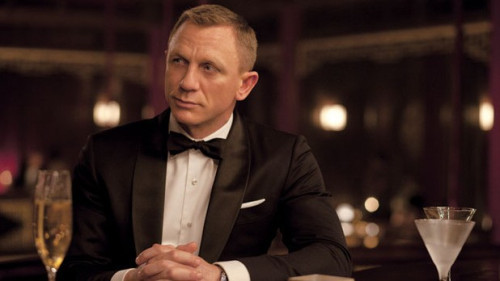 Box office takings for the UK and Ireland have fallen by the largest amount in more than 20 years, say research group Rentrak.
The 1% drop over 2012 was the biggest since Rentrak began tracking box office data in 1991.
This year's highest grossing films in the UK were Despicable Me 2, Les Misérables, Iron Man 3, The Hunger Games: Catching Fire and The Hobbit: The Desolation of Smaug – which made between £32.5m and £47.2m each.
A lack of hits as big as Skyfall or Avengers Assemble in 2012 was blamed. Last year, Skyfall became the UK's highest grossing film of all time, raking in £100m.
"Something like Skyfall is a phenomenon because it makes older people go [to the cinema]. It makes people go who haven't been to the cinema in five years," said Rentrak's Lucy Jones.
"We had a similar situation in 2011 with The King's Speech. Older audiences were motivated to go to the cinema, many for the first time in years.
"In 2013 we just had the kind of films we normally have. We had family films and animation and action films, but we didn't have one that captured that audience who don't normally go."
2012 was a bumper year for cinema around the world with four blockbusters - Avengers Assemble, Skyfall, The Dark Knight Rises and The Hobbit: An Unexpected Journey - all crossing the $1bn mark.
This year has a few properties expected to draw big audiences - Transformers, Marvel's Captain America and Godzilla for example - but nothing appears to have what it takes to match Skyfall in the UK.
"We have no more Harry Potter, we have no more Twilight, we don't have a Bond this year, so obviously there will be some films that take us by surprise," said Jones.
2015 could be more fruitful for UK cinemas. The return of the Star Wars and Jurassic Park franchises, a sequel to Avengers Assemble and the 24th James Bond adventure are all expected to hit big at box offices around the world.