UK and coalition forces bombed a former palace of Saddam Hussein on 1 August that was being used by the Islamic State (Isis) as its headquarters and a training centre for foreign terrorists. The air strike on the palace in Mosul, northern Iraq, was part of an ongoing offensive against the terrorist group, the ministry of defence said.
The ministry also provided details of other air strikes conducted by the US-led international coalition fighting the IS in Syria and Iraq over the week.
According to a ministry statement, "extensive surveillance" of Mosul established that the IS was using the palace complex as a training ground. "The complex, sat in a large secure compound next to the Tigris, included not just the main palace building, used as an accommodation and meeting venue by the terrorists, but also a number of more discreet outbuildings used for command and control, training, internal security and repression," the ministry said.
The attack on the palace was conducted on 1 August afternoon by "a large coalition air package drawn from several nations", the ministry said, adding that initial analysis showed the attack was successful.
A terrorist mortar position was hit with a Paveway IV guided bomb in northern Iraq on 26 July, according to the updates. The next day's air strikes targeted "Daesh strong points" on the Mar'a Line in Syria and a safe house for foreign fighters near Sharqat in northern Iraq.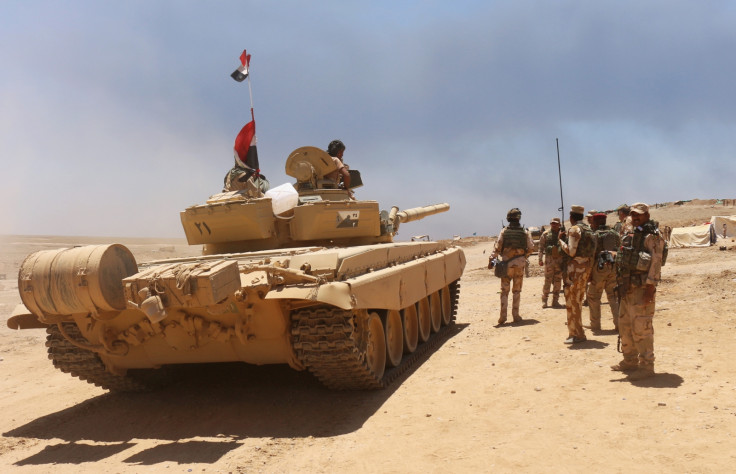 On 28 July, the Royal Air Force's (RAF) Reaper kept a close watch and provided close air support to Syrian democratic forces fighting IS militants near Manbij. RAF Tornados destroyed a mortar in northern Iraq, while Typhoons bombed a bunker in western Iraq the same day.
On 31 July, Tornados targeted a group of IS terrorists near Qayyarah in northern Iraq, according to the defence ministry's updates.