Turkish President Recep Tayyip Erdogan has accused the Western world of siding with coup-plotters and "terrorists", and lashed out at the foreign powers for failing to show enough solidarity with the country. Amid the continuing domestic crackdown, the Turkish leader even went on to say the thwarted coup attempt was "scripted" on foreign soil.
"This coup attempt has actors inside Turkey, but its script was written outside. Unfortunately the West is supporting terrorism and stands by coup plotters," Erdogan said as he addressed a gathering of international investors in capital Ankara.
In his remarks, which were broadcast live, the Turkish leader said: "We have not received the support we were expecting from our friends, neither during nor after the coup attempt."
Erdogan emphasised on the lack of support from the West after the failed 15 July coup attempt, post which the Turkish government has been engaged in a severe crackdown on those with suspected links to the plot. At least 70,000 people have been removed from duty from various state-run institutions and 18,000 are in custody.
Further, Erdogan pointed out that no foreign leader had visited Turkey since the incident, but other countries such as France and Belgium received support when they came under extremist attacks. The Turkish president specifically targeted Germany after a court did not allow him to speak to supporters in Cologne.
"They could not accept my participation in the rally via videoconference. German courts are working so fast. The German Constitutional Court issued its decision immediately," he said. "In the past, the leaders of the terrorist organisation could well make addresses via videoconference."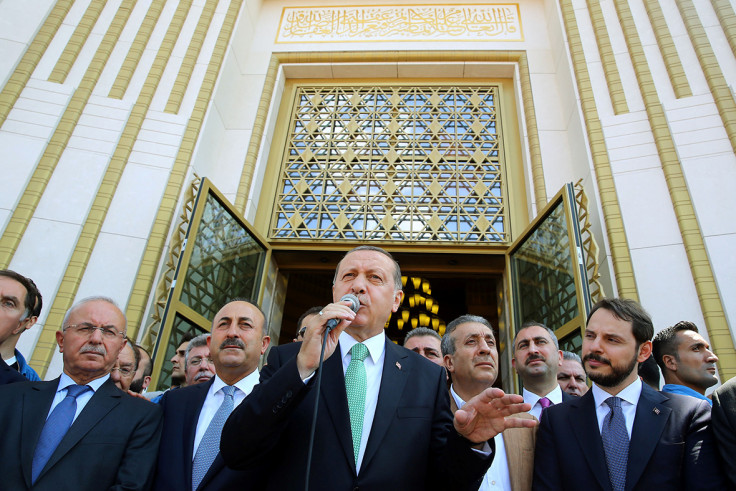 Ankara has blamed US-based Muslim cleric Fethullah Gulen – who is in a self-imposed exile – for the failed coup and has been demanding his extradition from Washington.