A teenager who planned a terror attack on Australia's national Anzac Day by strapping a bomb to a kangaroo has been found drawing Islamic State (Isis) flags in his prison cell, a court was told on Tuesday 2 August.
Sevdet Ramadan Besim, 19, from Melbourne, has pleaded guilty of planning the IS (Daesh) inspired attack – which included plotting to behead a police officer on the national remembrance day, which that celebrates the lives of fallen military personnel.
The extremist had been imprisoned after admitting to the plot in June and, at the time, renounced his support for IS in his defence, with his lawyer saying the plot was an "immature response" to the death of his friend, Numan Haider, who was shot dead by police in 2014.
But ABC News has reported that Besim decorated his cell with hand drawings of IS flags and newspaper articles on the terror group. Commonwealth Director of Prosecutions Jeremy Rapke said according to the news network: "He knew precisely what questions to answer, he knew precisely what questions not to answer.
"He knew when to lie, when it would advantage him and he demonstrated a degree of understanding and knowledge of historical matters beyond his years in relation to the significance of Anzac Day and so on."
During the hearing, the Victorian Supreme court heard during that Besim had expressed his excitement to a friend before his planned assault. A report by the Herald-Sun claims that Besim had texted: "I feel like a young kid with a ticket to Disney world cant wait ahahah. Yeh I wanna make sure I get shot too. Not b4 I take out at least 1".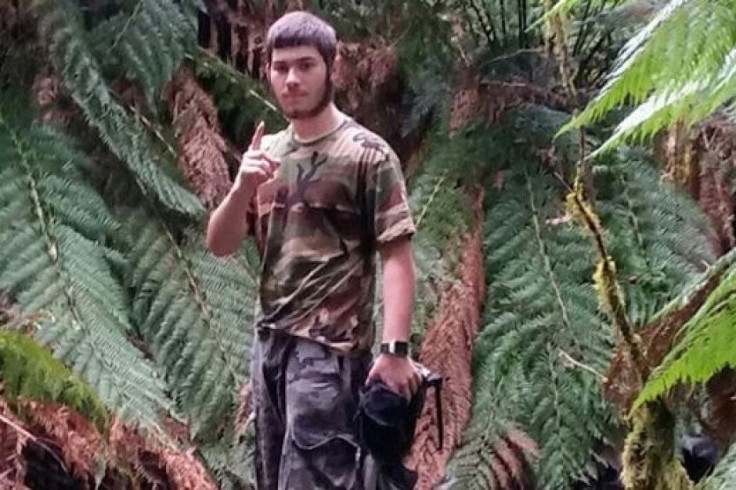 He continued in correspondence with his friend, saying he chose Anzac Day to "make sure the dogs remember this as well as there fallen heros (sic)". He added that he was: "ready to fight these dogs on there (sic) doorstep. I'd love to take out some cops. I was gonna meet with them then take some heads ahaha."
Besim had pledged allegiance to IS warlord Abi Bakr al-Baghdadi and had written a 'martyrdom' note discussing his burial wishes. The trial continues.