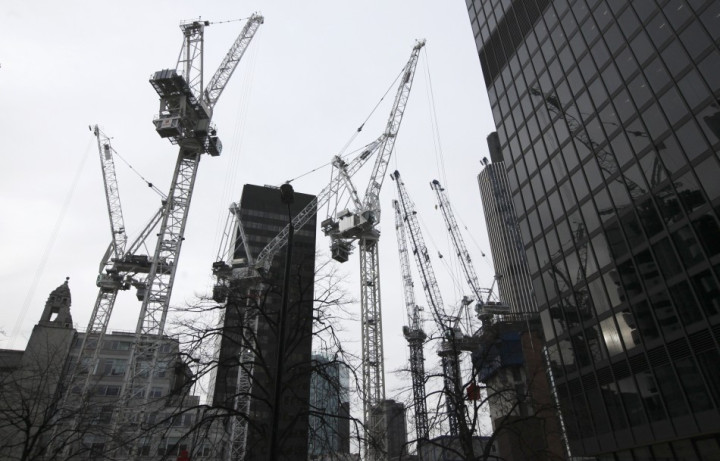 UK construction sector output contracted at a slower rate than thought in the second quarter, according to official data, which could lead to an upward revision of the terrible GDP figures that have plagued Chancellor George Osborne.
An extra day off for the Queen's Diamond Jubilee celebrations in June dampened construction sector activity in the second quarter, as did record rainfall. New work has also collapsed.
Output in the construction sector during the three months to June fell by 3.9 percent compared with the previous quarter, reported the Office for National Statistics (ONS).
Britain's GDP contracted by -0.7 percent in the second quarter, as the double-dip recession sharpened, but this better-than-expected estimate of construction sector activity may lead to the figure being revised up by 0.1 percent.
Taken with the recent industrial production estimates from the ONS for the second quarter, which anticipated a 0.07 upward revision, GDP may be revised up to 0.5 percent for the three months to June.
ONS data also revealed that the level of new work in the construction sector slumped by 4.6 percent compared with the previous quarter.
"Over recent periods, public sector output has been decreasing while private sector output has remained relatively flat," said the ONS.
"However, the decrease in this quarter is more evenly spread, with falls in private housing output for both new work and repair and maintenance and also falls in new private commercial and industrial work."
The biggest fall came from infrastructure construction projects, which saw new work drop by 8.6 percent.
Osborne has announced two government schemes to get infrastructure projects in the UK moving again.
The first is a £9.3bn fiscal boost for the country's creaking Victorian rail network. Lines and stations are to be upgraded.
Secondly Osborne launched the UK Guarantees Scheme, which sees the taxpayer underwrite major infrastructure projects that are struggling to find financing from recession-wary private lenders.
Private industry data for July showed that construction sector output grew marginally.