UK Construction Sector Shows Faint Signs of Life in Washout Summer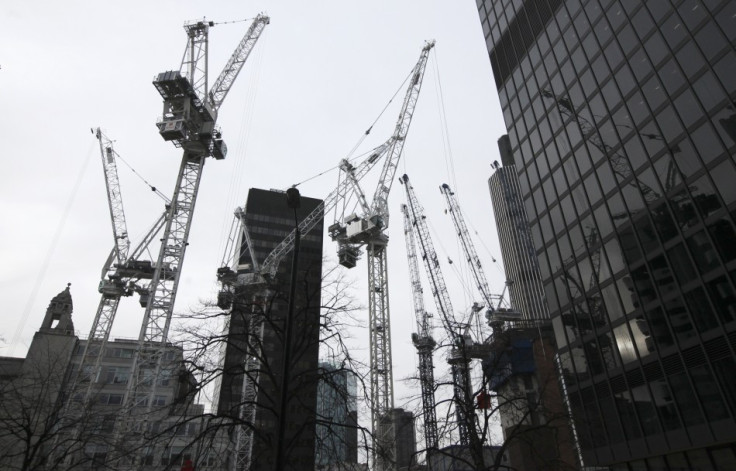 UK construction output has returned to marginal growth in July, according to a private industry survey, though very weak comparative data and another drop in new business orders dampens any optimism of a chance the crumbling sector is recovering.
Its continued collapse since the end of 2011 drove Britain into the worst double-dip recession for fifty years, but construction businesses are hopeful of an increase in business over the year amid government infrastructure initiatives.
"July's survey offered little sign of an imminent rebound in the UK construction sector, with total activity rising only marginally after well documented temporary factors had weighed on output last month," Tim Moore, senior economist at survey-compilers Markit, said.
The purchasing managers index figure for July construction came in at 50.9, up from the two-and-a-half year low of 48.2 in June.
Any figure below the neutral 50 represents a contraction, while anything over signifies growth.
Recent official data showed the UK economy contracting by -0.7 percent in the second quarter, as record rainfall and an extra day off for the workforce in the Queen's Diamond Jubilee celebrations dragged output and sales down.
Most economists are predicting a return to growth in the third quarter because of the positive base effect, falling inflation, and a boost from the London 2012 Olympic Games.
However with the construction sector continuing to struggle at the start of the third quarter, and Britain's manufacturing sector output collapsing to a 38-month low, with a worse-than-expected decline in July, eyebrows are raising over any optimistic forecasts for the UK economy.
Falling demand in Britain's export markets, particularly Asia and the eurozone, led to a further slump in new business orders for the manufacturing sector.
Chancellor George Osborne announced a £9.3bn fiscal investment in rail infrastructure, to improve the network and stations across the country.
Osborne has also launched the UK Guarantees scheme which will see the taxpayer underwrite billions of pounds of major infrastructure projects that are ready to start in the next twelve months, but cannot find financing from the private sector because of risk-wary lenders.
These efforts by the government to pull Britain out of recession reveal the weakening position of its austerity programme of cuts to public spending, which it says are essential to balance the Treasury's budget and erase a deficit built up by the previous Labour government.
However as tax receipts fall, and the economy's output backtracks, the UK's debt-to-GDP level has rocketed to 66.1 percent - its highest rate in 42 years.
© Copyright IBTimes 2023. All rights reserved.