UK Construction Sector Grows for First Time in Over a Year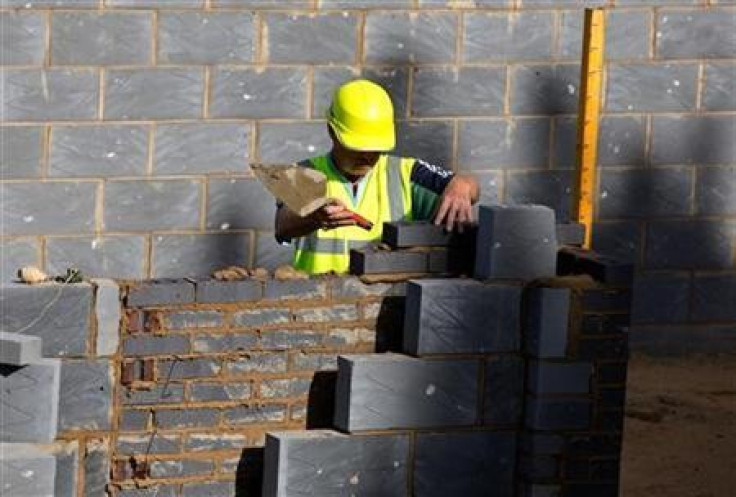 Construction firms finally bucked their industry's downward trend in the fourth quarter, after more than a year of decline as public sector contracts dried up amid government austerity.
Output from the UK construction sector grew by 0.9 percent in the final quarter of 2012 when compared to the previous three months, reported the Office for National Statistics (ONS), as the rest of the waning economy slumped.
This is the first positive number for a three month period since the third quarter of 2011.
"The private housing and infrastructure sectors provided the greatest contribution to the increase in the fourth quarter, growing by 5.9 percent and 4.2% respectively, but are partially offset by decreases in new public non-housing work and private housing repair and maintenance, which fell by 4.9 percent and 4.8 percent respectively," said the ONS.
Construction firms are still a long way from their peak with output down 9.3 percent on the same quarter a year before.
Preliminary estimates show the UK economy contracted by 0.3 percent in the final quarter of 2012, though improving data in the first month of the new year suggest an unprecedented triple-dip recession will be avoided.
The Treasury's flagship infrastructure initiative, the UK Guarantees Scheme, was branded disappointing for its slow progress since it launched at the beginning of November.
Under the £40bn scheme, nationally significant and shovel-ready infrastructure projects can apply to be underwritten by the taxpayer to help them find financial support.
It is hoped that this will stimulate stalled infrastructure activity across the UK economy, finally lifting the country to a recovery from the 2008 financial crisis.
A Treasury source had told IBTimes UK that officials and ministers "don't think we're behind track on this at all".
"We think we've had a good response to it and would expect in the next financial year to start making more guarantees," they said, adding that the scheme had not been running very long and the process for infrastructure projects, such as navigating planning laws and securing finance, can take time to complete.
Prime Minister David Cameron has pledged to reform planning laws and strip out any unnecessary red tape, because the government feels bureaucracy is holding back construction firms' work.
---
Follow @shanecroucher
© Copyright IBTimes 2023. All rights reserved.