UK consumers worried by Brexit-driven price hikes
Eight in 10 Britons fear prices in goods and services will continue to rise, Mintel survey reveals.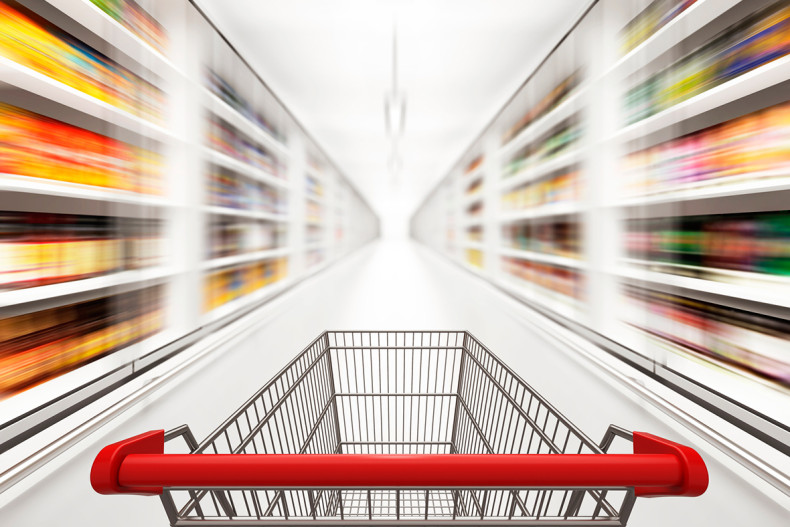 British consumers are becoming increasingly concerned the prices of food, drinks and other household essentials will continue to rise after Brexit, a survey released on Friday (19 May) has shown.
According to a poll for Mintel's 27th annual British Lifestyles report, 83% of Britons are worried by rising prices in goods and services, while 59% fear the cost of groceries will increase and 35% are concerned by rising holiday costs.
Rising costs for clothing and shoes, meanwhile, were cited as a concern by 26% of the 2,000 respondents.
British shoppers enjoyed years of low food prices, but the pound's sharp decline in the wake of last June's Brexit vote has made importing food and clothing much more expensive and the higher costs are now being passed onto consumers.
Last week, a report from the British Retail Consortium showed that food prices increased 0.9% from a year earlier following a 1% increase in March, which was the fastest increase in three years.
Food prices are widely expected to continue rising throughout 2017, meaning Britons will likely have to dig deeper in their pockets, particularly as inflation is also on the way up.
Data released earlier this week by the Office for National Statistics showed inflation rose at the fastest pace since September 2013 in April, climbing to 2.7% and remaining above the Bank of England's 2% target for the third consecutive month, after breaking through the threshold for the first time in three years in March.
Coupled with subdued wage growth, which has seen real wages fall behind inflation for the first time in three years, that could see households' budgets squeezed even further.
"Our research underlines particular concern about the rising cost of in-home food, and inflation is undoubtedly going to squeeze household budgets," said Jack Duckett, senior consumer lifestyles analyst at Mintel.
"However, broader consumer confidence is still relatively strong. Despite rising prices, most people still expect their finances to hold up well over the next year."
But, despite the turmoil triggered by the Brexit vote, Mintel said consumer spending grew 3.7% year-on-year to £1.2trn ($1.6tr) in 2016. Growth was recorded in almost all the 17 sectors tracked by the survey, although it was lower across all fast-moving consumer goods markets, largely due to the ongoing price war between supermarkets.
The report also noted Britons' spending patterns have changed, with leisure activities and experiences being prioritised over material possession.
Consumers' habits were also being reshaped within the grocery market, with sales of bottled water growing 9% to £2.2bn in the wake of the drive to cut excess sugar in British diets. Meanwhile, sales of coffee have been shaken up by the arrival of cheaper coffee pods compatible with Nespresso machines and the decline in tea sales is expected to continue.
Away from the grocery market, the survey revealed Britons were worried about the "bigger picture", with 81% of respondents admitting being concerned about the future health of the NHS, while 68% are worried about the UK economy and 67% fret about the state of the environment.
The study, which was conducted before Prime Minister Theresa May called for a snap general election last month, also found 48% of all adults are worried about paying their bills and 37% are concerned by their personal debt.