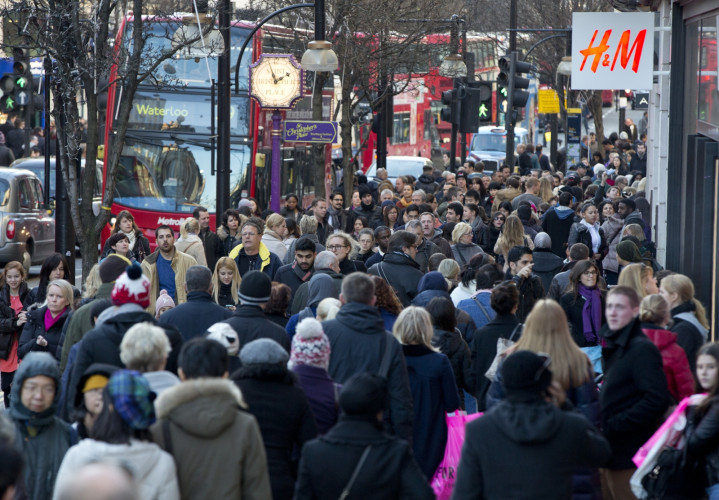 The true impact of inflation on the poorest 50% in the UK has been understated by official measures, according to the New Economics Foundation (NEF).
The thinktank found that the poorest 10% of Britons have seen a "staggering decline" in their incomes of nearly 15% over the last year.
The report also argued that those in the "squeezed middle" have experienced a fall in real incomes of nearly 10% in the four years since the Coalition Government came to power in May 2010.
The NEF claimed that the Consumer Price Index (CPI), which uses an average "basket of goods" to reflect typical consumption patterns, is a "fundamentally flawed" method of measuring inflation. This is because there is no such thing as an average household, said NEF.
"What households buy varies depending on who is in it and how rich they are," the report said.
"A key difference is that poorer households spend proportionately more on essential goods and services - housing, food and utilities - than the richest.
"Because CPI is based on average for everyone, it ignores this effect. And with the prices of essentials rising so much in recent years, with food up 46% and gas and electricity 73% since 2005, this income effect matters."
Real Business Index
Instead, the organisation said its Real Business Index (RBI), which looks at what different groups consume, provides a more accurate picture of inflation.
The NEF said RBI analysis revealed that low earners have "consistently faced higher inflation than CPI figures suggest".
According to James Meadway, a senior economist at the NEF, "It's clear that official measures of inflation are no longer fit for purpose.
"At a time where the price of essentials – from food to housing – has skyrocketed, the CPI stats are failing to match up to the reality of sliding living standards for the majority of Britons.
"We need concerted action by all parties to strengthen the minimum wage and tackle the rising price of utility and grocery bills."
Office for National Statistics Responds
The report comes after the Office for National Statistics (ONS) said the CPI fell to 1.2% in the year to September 2014 - well below the Bank of England's 2% inflation target.
An ONS spokesperson said: "The CPI, far from being "fundamentally flawed", uses 110,000 price quotes a month collected in 20,000 shops across the UK, along with additional price information from the internet, to give an accurate picture of how prices are changing for average consumers.
"However, precisely because we recognise that individuals' experience may not match the average, for years we have provided a Personal Inflation Calculator so that people can see what their own inflation rate is – or indeed for any other household spending pattern."
The Treasury had not responded to a request for comment at the time of publication.