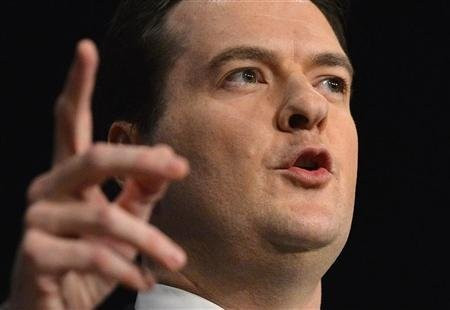 Labour has been granted an urgent question on the economy in the House of Commons, after credit rating agency Moody's Investors Service downgraded the UK a notch from its much-lauded AAA status.
Britain lost the top rating from Moody's because of the Treasury's bloating public debt pile, as sluggish economic growth weighs heavily on output and tax receipts from the beleaguered economy.
Chancellor George Osborne, who had once claimed it would be "humiliating" for the UK to lose its AAA status, must now face MPs after House of Commons Speaker John Bercow agreed to the opposition Labour party's request for an urgent question.
The UK is still AAA-rated by the two other main credit rating agencies, Standard & Poor's and Fitch Ratings.
After the rating cut from Moody's emerged, Osborne said it was a "stark reminder of the debt problems facing our country".
"Far from weakening our resolve to deliver our economic recovery plan, this decision redoubles it," Osborne said.
Ed Balls, Labour's shadow chancellor, said that the rating cut was a "humiliating blow" for Osborne's credibility, though he cautioned on making too much of the downgrade.
"It would be a big mistake to get carried away with what Moody's or any other credit rating agency says," Balls said.
"[This] verdict does not change the fact that the credit rating agencies have made major misjudgements over recent years, not least in giving top ratings to US sub-prime mortgages before the global financial crash."
Moody's said that it would consider a further downgrade if the UK's economic outlook materially worsened, or if the political will for fiscal consolidation - public sector austerity - weakened.
---
Follow @shanecroucher