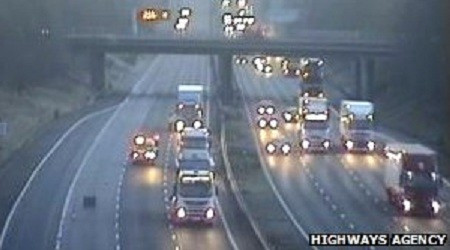 Two million UK motorists could be fined £1,000 each for driving with an out-of-date photo on their driving licences, according to the Driver and Vehicle Licensing Agency (DVLA).
The DVLA introduced photo-card licences in 1998. Although a UK driving licence remains valid until the holder's seventieth birthday, the photographs on the newer licences expire after ten years and must be updated. Nearly 30 million drivers in Britain are using the new photo-card licences; up to 14 million are still using the old-style paper-only licences.
Photo-card licences will become mandatory in 2015, when paper licences will finally be phased out.
"Appearances can change and it is important that photo-card licences are updated every ten years to ensure the police and other enforcement agencies have the best possible photograph to help them correctly identify whether a driving licence is being used fraudulently," Victoria Ford of the DVLA told the BBC.
"This helps prevent driving licence impersonation - stopping disqualified and perhaps dangerous drivers taking to our roads."
In a recent survey conducted by LV Car Insurance, nearly one in five drivers said they had no idea that their photo-card would expire. One in ten admitted that their licences were more than ten years old.
The DVLA maintains that though the agency sends reminders, not all motorists check them.
Photo licences can be renewed online at the DVLA, for a charge of £20.