UK economic slowdown: Construction slumps in August amid larger than expected trade deficit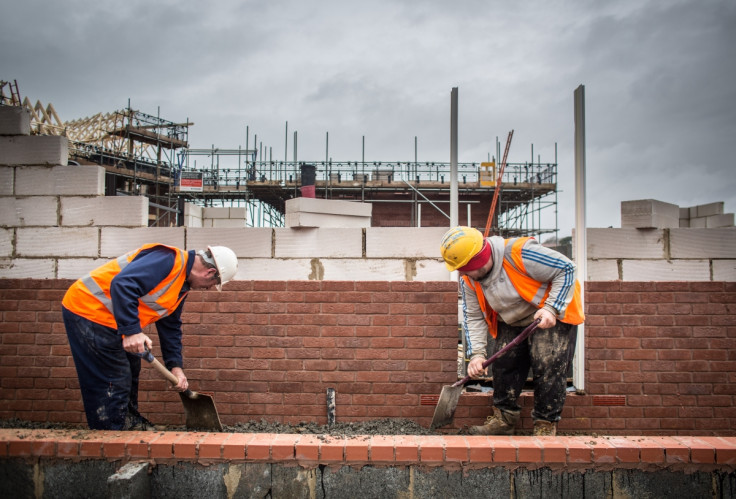 UK construction output slumped in August 2015 in its sharpest decline since late 2012, adding to signs of an economic slowdown. Output was estimated to have decreased by 4.3% compared with July 2015 and decreased by 1.3% compared with August 2014, the Office for National Statistics (ONS) said on Friday (9 October).
This was the first year-on-year fall since May 2013. Construction makes up 5.9% of Britain's economy, lower than its 2011 contribution of 6.4%.
"The latest construction figures made for dismal reading. August's trade and construction figures provided further signs that the UK's economic recovery lost some pace in the third quarter, and remained unbalanced. However, we remain confident that the recovery will regain some momentum soon," said Paul Hollingsworth, a UK Economist at consultants Capital Economics.
Larger than expected trade deficit
Adding to the glum outlook, Britain's trade goods deficit narrowed in August but was larger than expected, which could weigh on economic growth. Exports of goods and services rose by a monthly 1.9%, driven primarily by cars and chemicals, but imports fell by 0.8%.
"What's more, even if the trade deficit held steady in September, it would still be about £11bn for the third quarter as a whole, far higher than the £3.5bn deficit recorded in the second quarter," Hollingsworth added. "This suggests that the hefty 1.4 percentage point boost from net trade in the second quarter may have been partly, if not entirely, reversed in the third quarter."
© Copyright IBTimes 2023. All rights reserved.