Heated UK Energy Bills Debate 'Risks Scaring Vital Investment Away'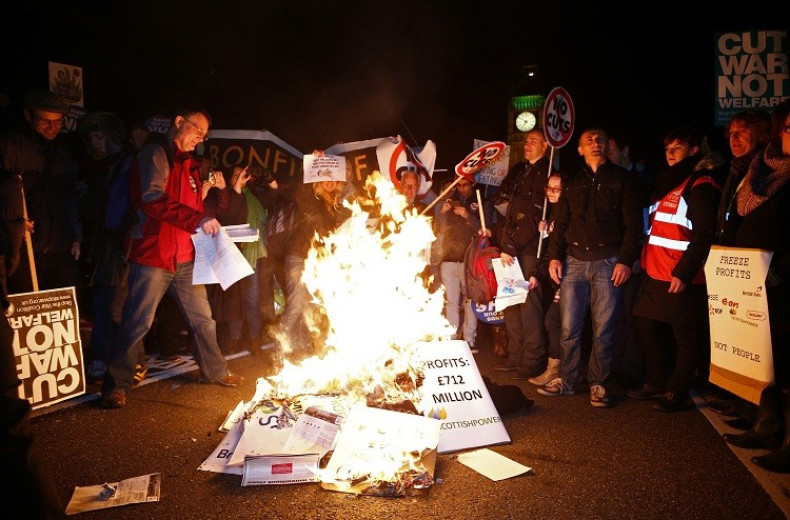 Energy UK, the body which represents the 'Big Six' firms who dominate the country's consumer-facing energy market, has warned that the fiery debate surrounding the industry as bills rise and politicians threaten intervention is putting much-needed investment at risk.
"The UK needs major investment in energy over the next few years to modernise our power stations, investment in greener, more sustainable power and upgrade the wires and pipes," a spokeswoman for Energy UK told IBTimes UK.
"We all need to work together but the current public debate - where all we hear is claim and counter-claim - risks scaring vital investment away."
The warning follows a report that fund managers are considering withdrawing their investments in the Big Six energy firms over fears of political interference in the market. Labour leader Ed Miliband has said if elected he would force energy firms to freeze consumers' bills for two years.
"We run a couple of funds that have exposure to utilities across the world, including the UK where shares have fallen in recent weeks," James Smith, a fund manager at Premier Asset Management, told the Independent.
"We are considering whether things are going to get worse because if they do we might need to reassess our strategy relating to our UK investments."
The two London-listed firms in the Big Six have seen their share prices tumble since September. SSE has fallen by over 11%, while Centrica is down by more than 9%. The other four - E.on, EDF, Scottish Power and npower - are either privately owned or listed abroad.
There is mounting public anger at energy companies who are accused of putting up bills at a higher rate than the wholesale costs are rising to support their profits. Consumers are becoming less tolerant of increasing bills at a time when pay is falling in real terms.
"The system is broken and we're going to fix it," said Miliband of the energy industry in his Labour party conference speech.
"If we win that election in 2015 the next Labour government will freeze gas and electricity prices until the start of 2017. Your bills will not rise. It will benefit millions of families and millions of businesses."
Several energy firms announced price hikes in October. Bills will rose by an average of 9.2%, taking the typical annual dual fuel bill - for both electricity and gas - up by more than £120 to a record of £1,465.
In his Autumn Statement, Chancellor George Osborne is expected to announce an easing of green levies on the energy industry to encourage investment in and production of sustainable energy and efficiency, while penalising dirty fossil fuels.
Often these levies are passed on to the consumer via their energy bills. Green campaigners say big energy firms must be forced to invest in renewable energy production because of the impact of burning fossil fuels on the climate, but others say consumers shouldn't be the ones taking the hit.