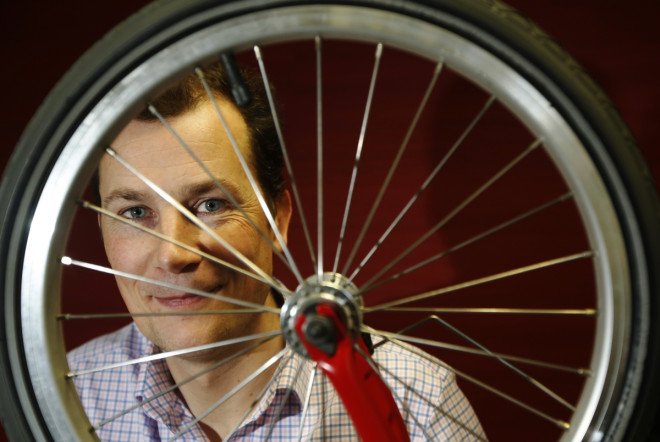 British firms should be cautious of trading in China as some distributors just want to "flog" products and make "bucket loads of cash".
The stark warning came from Will Butler-Adams, the managing director of Brompton Bicycle, during an event designed to encourage budding business creators to think internationally.
Butler-Adams, speaking at Inspiring Entrepreneurs: Going Global, explained that the folding bike firm had planned to distribute its products through small retailers in China but after a business trip to Hong Kong, while discussing the idea with small businesses there, he and his team decided Brompton would distribute the bikes themselves.
"If you go into China with a model of distributors, the chances are is that your brand is going to be spat out and ripped to shreds," Butler-Adams warned.
He added: "There is a culture in China where people want to make big money very fast and they quite frankly don't care about building a brand.
"They just want to flog it and make bucket loads of cash. It's just dosh."
Brompton, which makes more than 52,000 bikes per year and employs 230 workers, opened its first store in China in September 2012.
The Shanghai outlet opening was followed by a new pop-up store a year later in Beijing.
Brompton now exports to more than 44 countries, including France, Germany, Israel, China, Japan and Australia. Currently, 80% of Brompton's sales come from overseas.
Butler-Adams also urged prospective exporters to "get out there and do it" and stressed that travel was "just a mental barrier".
"When you're starting with export, you've just got to take that step," he said.
"If you take that step, you will meet people and you will start to trade."