UK faces 'hard Brexit' as David Davis vows Tories will slash immigration
Davis went further than any of his cabinet minister colleagues on the issue at the Tory conference.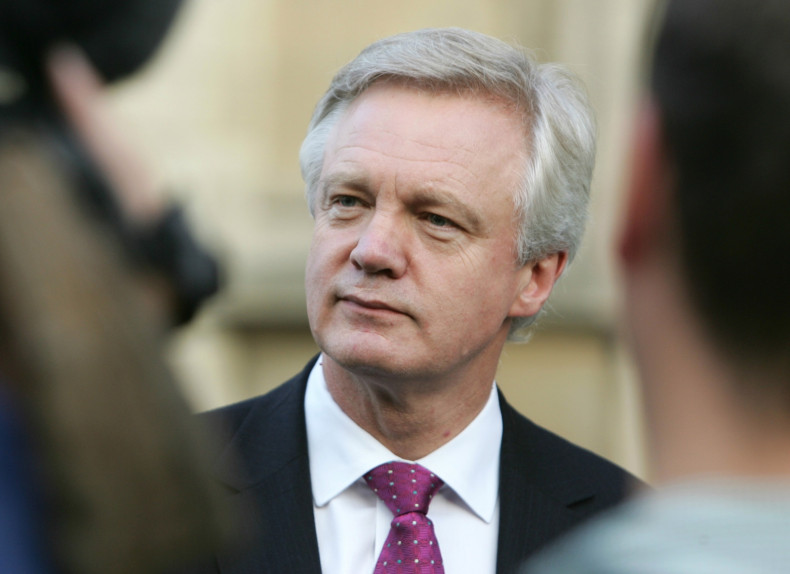 A so called "hard Brexit" could be on the cards for the UK as David Davis promised to cut immigration numbers, as he addressed the party's conference in Birmingham this evening (2 October).
The Brexit Secretary went further than his ministerial colleagues, who have promised to "control" net migration, and said the government will "bring numbers down", while attacking Labour leader Jeremy Corbyn.
"When it comes to the negotiations, we will protect the rights of EU citizens here, so long as Britons in Europe are treated the same way – something I am absolutely sure we will be able to agree," he said.
"And to those who peddle hate and division towards people who have made Britain their home: let the message go out from this hall, we say you have no place in our society."
Davis added: "But the clear message from the referendum is this: we must be able to control immigration.
"Did you hear Mr Corbyn last week, telling us all there's no need for any limit on numbers? Have you ever heard a political party quite so out of touch with its own voters?
"Let us be clear, we will control our own borders and we will bring the numbers down."
The comments are an indication that the UK will not seek access to the EU's single market, since that would require signing up to the political and economic union's free movement rules.
Immigration was a major issue during the referendum, with the official Vote Leave campaign backing an Australian-style visa system.
David Cameron had promised to slash net migration to "tens of thousands" at the general election, but official figures from the Office for National Statistics (ONS) show the level has consistently ran above 300,000.
May's new government have not budged from the commitment, with Home Secretary Amber Rudd telling the Home Affairs Committee the Tories were sticking with the controversial pledge in September.
Article 50 in March
Theresa May, meanwhile, earlier revealed her government would trigger Article 50, the official mechanism to split from the EU, by March 2017. The move would see the UK splitting from Brussels in 2019.
The plan will include the government repealing the 1972 European Communities Act (ECA), which gives direct effect to all EU law, and the introduction of a Great Repeal Bill, which will enshrine all EU law into UK law.
"It will be for elected politicians here to make the changes to reflect the outcome of our negotiation and our exit," Davis said.
"That is what people voted for: power and authority residing once again with the sovereign institutions of our own country.
"That way, when we leave, we will have provided the maximum possible certainty for British business – and also for British workers."