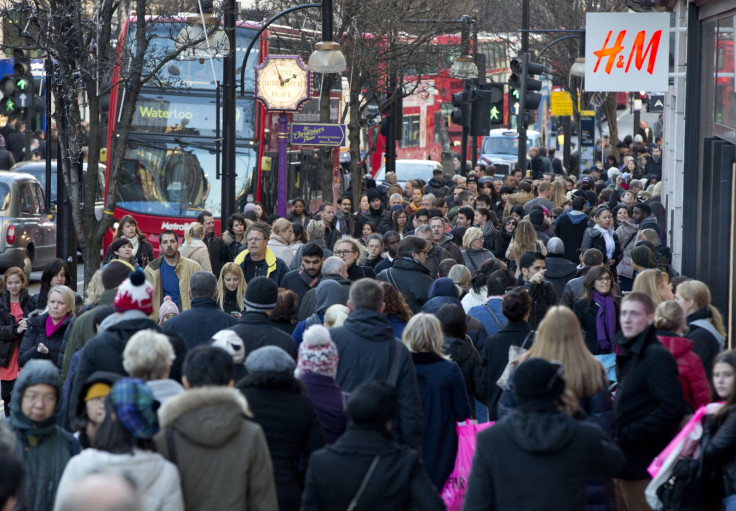 The UK's economic recovery is being felt in families across the nation as confidence in future financial prospects has hit a six year high, according to Markit.
The Markit Household Finance Index, which gauges households' financial health overall, dropped to 42.7 in December from 42.8 the previous month – well below the 50 mark which separates pessimism from optimism.
"Positive sentiment was supported by reduced pressure on savings, further growth of workplace activity and falling inflation expectations," said Philip Leake, economist at survey compiler Markit.
The research comes as the Office for National Statistics (ONS) said that the UK's total unemployment rate held at 6% in the three months to October.
The research body also revealed that employment has continued to rise to a record high of 30.8 million, maintaining the general direction of movement since late 2011 early 2012.
The ONS said that pay for employees in the UK increased by 1.4% including bonuses and by 1.6% excluding bonuses when compared to a year earlier.
The data means that wages, including bonuses, outstripped Consumer Price Index (CPI) inflation of 1.3% in the year to October.
Chris Jones, the chief executive of City and Guilds, said it is encouraging to see more people in work ahead of Christmas.
"It is encouraging to see so many more people in work this Christmas compared to the same time last year.
"But we shouldn't let this good news lull us into a false sense of security, because the figures tell us only part of the story.
"If we are seeing more people in work, why are we still seeing skills gaps in a number of different industries? And there are still disgracefully high numbers of young people out of work, with seemingly little change since the summer. This is no cause for celebration."
He added: "Unemployment policy needs to be about more than tomorrow's headlines, or winning the next election.
"If we are to build a truly robust economy, with opportunities for meaningful employment for everyone, we need better long-term planning of employment policy that takes into account where the skills gaps of the future will be. And we need to see closer links between careers advice services in schools and Local Enterprise Partnerships so that young people know where the jobs are in their area."