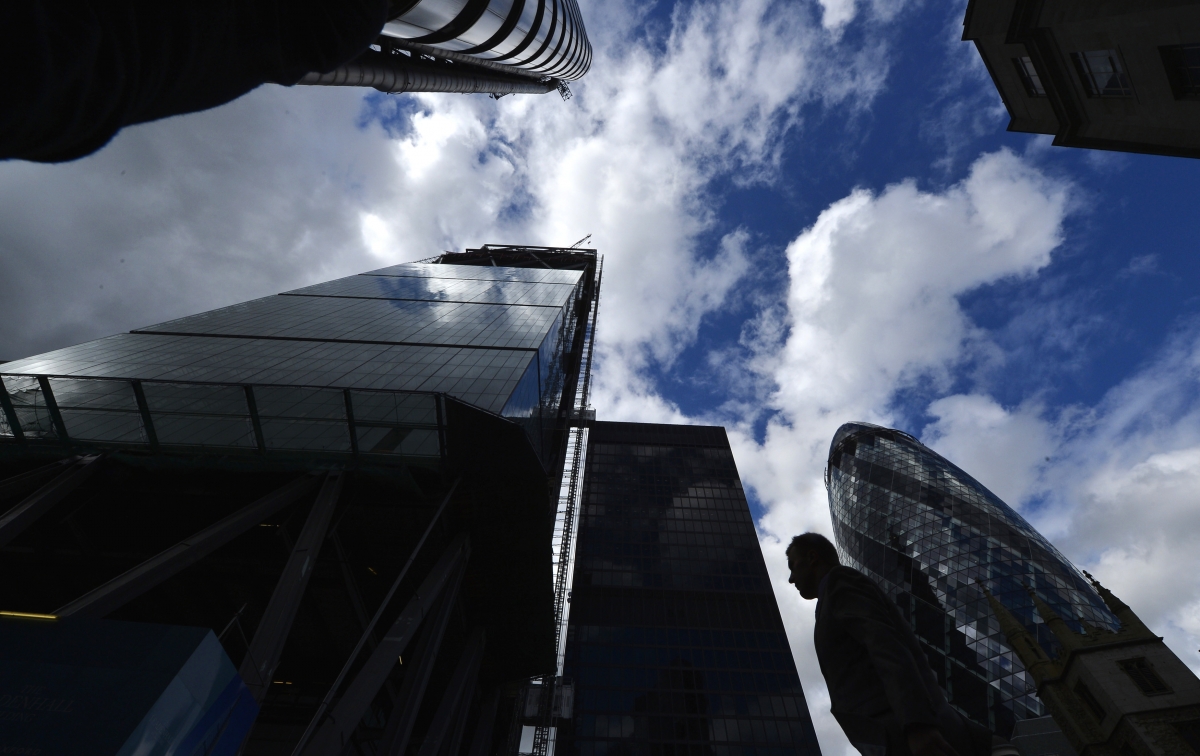 The spate of mis-selling scandals in the UK was caused by banks' bonus schemes that was tied to only short term goals, says a pay scheme expert.
Speaking at the CompCloud14 conference in San Francisco California, Erik Charles, principal incentives strategist at Xactly told IBTimes UK said that it was not surprising that banks found out that a number of banks found out that their staff had mis-sold thousands of financial products to customers, because the incentive schemes they put in place encouraged it.
"Bonuses with short term goals that are paid quarterly or annually not only encourages mis-selling but it also doesn't do much for the long term productivity or health of a bank," said Charles.
"Let's say someone knows that they are leaving or want to leave, they think how can they meet the short term goal now, how can I make a lot of profit quickly and book that revenue before they depart from the company.
"The thing is, that can result in someone, for example, getting a deal signed and therefore cashing their bonus check in, but when it comes to the next quarter, the bank realises that the deal is riddled with problems that they have to deal with."
Xactly is a software firm that works with a range of companies of all sizes and industries to provide research and insight into optimal incentive compensation programmes, while also motivating staff through performance management.
Customers include Hyatt Hotels, Coca Cola, Twitter and Linkedin.
The mis-selling of a range of financial products has plagued the UK banking industry over the last few years. In total, banks have set aside £20bn (€24bn, $33bn) to tackle the payment protection insurance (PPI) scandal.
PPI was originally designed to provide loan repayment cover, should the customer fall ill, lose their job or have an accident.
However, millions of customers have submitted complaints stating that they never wanted or needed the policy in the first place.
Meanwhile, banks are still trying to settle thousands of cases related to the mis-selling of complex derivatives to small to medium enterprises across the UK.
Due to the complexity and individuality of each product, banks have taken months or even years in some cases to compensate customers for their sales people mis-selling them products. However, a number of businesses, due to the delay, has taken the banks to court to settle disputes.
Banks have set aside just over £3bn to deal with the scandal.
Short Term Versus Long Term Incentives
Charles, who has worked with a whole host of different companies, is a big advocate on installing long term incentive schemes that are tied to the goals that impacts the firms for years after it has been completed.
"We've talked about the short-termism of some of the cash bonuses but bonuses that are heavily linked to stock options or even deferred shares can also be a problem for both the employee and the company," said Charles.
"For example, some people thought but linking bonuses to stock options instead of cash – and in some cases 100% - they thought it would be 'safer' or promote longer term productivity from their employees.
"However, if the stock market – for whatever reason – fell, the employees' stock options or deferred shares could become almost worthless to them and this does nothing to promote productivity or health of the company in the long run.
"But if you incentivise staff to achieve goals that are, let's say, linked to opening up operations into China, creating a new structure or platform for the company, or bringing out a new product, that will have a greater impact overall."
Instead of bonuses, whether this is made of shares or cash, Charles believes that total return bonuses would be in the best interest of both the company and employee.
"This would work very nicely, as bonuses are linked to total return, and this would intrinsically mean that it is in the interest of the member of staff to make sure the company delivers in the long run, even if the stock price fluctuates in the interim," said Charles.
"The plan would make everyone a winner. This would mean that bonuses or other incentives would be linked a range of clauses, such as the stock price and the dividends paid out to shareholders. This in turn means that when the employee gets paid, so does its shareholders."
Don't forget to check out IBTimes UK for more coverage on CompCloud14 from San Francisco, California.