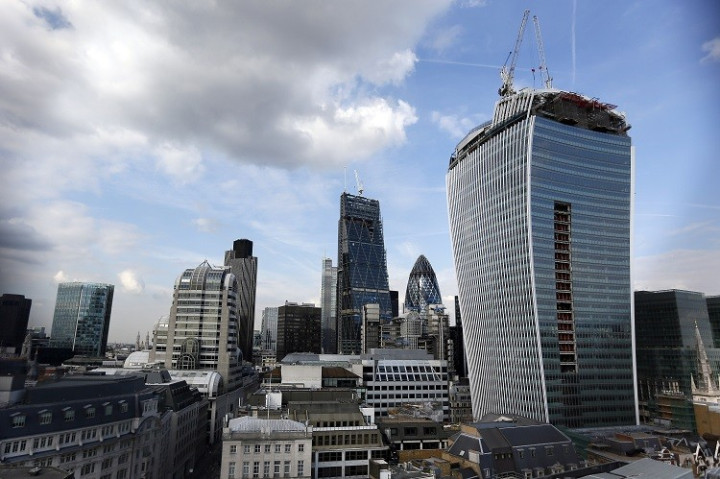 Optimism in the UK financial sector is at its highest level in 17 years, according to a survey.
The Confederation of British Industry (CBI)/PwC Financial Services Survey for the third quarter reported a balance of +53% on the question of optimism among finance firms about their overall current business situation.
This is despite a fall in business volumes during the same period, with a balance of -10% between those reporting rises and falls.
An emerging recovery for the UK economy appears to have lifted spirits in the financial sector, while credit easing schemes such as Funding for Lending are still offering support to many banking firms.
"Banks' optimism is increasingly buoyant despite seeing a slight seasonal blip in commercial and industrial volumes," said Kevin Burrowes, PwC's UK financial services leader.
"Activity and profitability are expected to grow as the economy recovers, and investment in new products and infrastructure is increasing.
"A reduction in industrial and commercial business down to the quiet summer was expected and is not an indication of a long-term trend. Regulation continues to be the sector's greatest source of uncertainty, particularly as UK macroeconomic concerns start to fall away.
"We expect the full effect of the UK's economic recovery to be reflected in bank performance in the coming months, and their solid profitability is supported by predicted cost reductions and increasing focus on growth."
The survey warns that banks expect a shortage of finance to limit their capital expenditure, and so jobs and growth, over the coming year.
They also reported rising costs from dealing with two watchdogs - the Prudential Regulatory Authority (PRA) and Financial Conduct Authority (FCA) - as well as the burden of greater regulation in the post-financial crisis world as hindering future progress.
Financial firms face higher capital requirements as regulators force banks to buffer themselves appropriately against any potential collapse, in turn protecting taxpayers from stumping up for more bailouts.
There are also banking reforms working through parliament with a new set of rules for the sector to navigate.