Britain's foreign secretary will be in Washington DC to meet with key Congressional leaders on Monday (9 January) following "positive but frank" discussions with top advisers to US President-elect Donald Trump.
Boris Johnson had travelled to New York for talks with Trump's inner circle, including his son-in-law, Jared Kushner, and chief strategist, Steve Bannon. While speculation swirled that there could have been an opportunity for the former Mayor of London to meet Trump, it did not take place.
However, Johnson will come face-to-face with senior GOP figures in the capital including Speaker Paul Ryan, Senator Bob Corker and Senator Mitch McConnell. As Trump's inauguration looms, the move is part of a concerted effort from the British government to charm the incoming leader and his administration.
The British government was left red-faced after Nigel Farage became the first politician from the UK to meet Trump following his stunning White House victory in November. Following the meeting between the pair at Trump Tower, the Republican tweeted that Farage "would do a great job" if he were Britain's ambassador to the US.
Johnson's visit comes after the British prime minister's joint chiefs of staff, Fiona Hill and Nick Timothy, were sent on a private mission to develop links with Trump's team in December.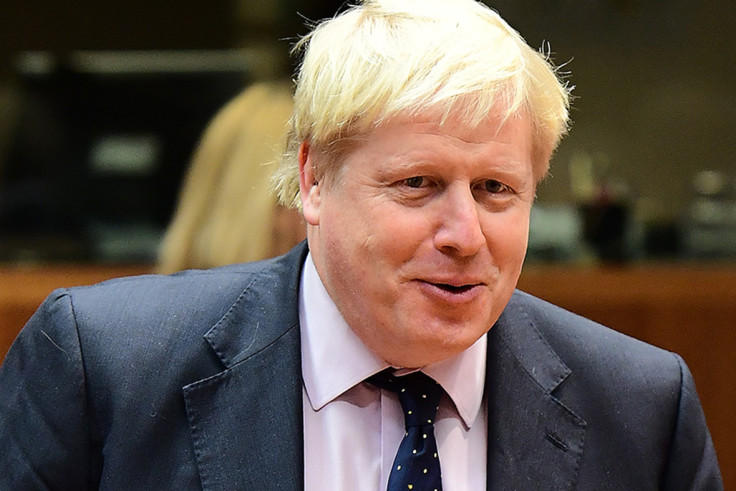 Trump's path to the White House saw him clash with Johnson after the then-nomination contender claimed that parts of London are "so radicalised the police are afraid for their lives". While May – who was Home Secretary at the time – condemned his comments as "just plain wrong", Johnson went further, saying Trump was "clearly out of his mind" and "betraying a quite stupefying ignorance that makes him unfit to hold the office of president of the United States".
While details around the foreign secretary's visit were sparse, US policy towards China, Russia and Syria were on the agenda, according to officials.
A Foreign Office spokesman said: "Following the successful meeting last month between the prime minister's chiefs of staff and President-elect Donald Trump's team, Foreign Secretary Boris Johnson is undertaking a short visit to the US for meetings with close advisers to the president-elect and senior Congressional leaders.
"The discussions will be focused on UK-US relations and other foreign policy matters," the official added.
May lauds 'special relationship'
In her first interview of the year on Sunday (8 January), the British prime minister sent a strong signal that the UK could leave the European single market, and Johnson's visit underlines the importance of striking a trade deal with the US.
When May was asked about Trump's lewd remarks towards women after a 2005 tape emerged of him bragging about being able to "grab them by the pussy", she said: "I think that's unacceptable, but in fact Donald Trump himself has said that and has apologised for it.
"But the relationship that the UK has with the United States is about something much bigger than just the relationship between the two individuals as president and prime minister. That's important, but actually we have a long-standing special relationship with the United States.
"It's based on shared values and it is a relationship where, actually in the UK, we feel we can say to the US if we disagree with something that they are doing."
May will meet Trump in the spring, the latter confirmed on Twitter. He posted: "I look very much forward to meeting Prime Minister May in Washington in the Spring. Britain, a longtime U.S. ally, is very special!"