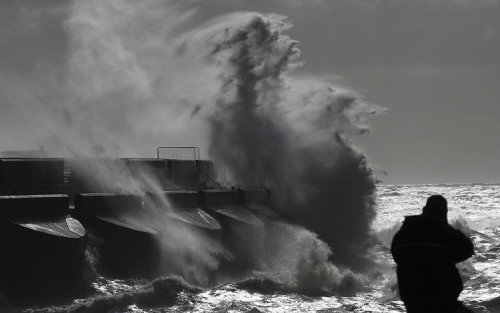 The Department for Environment, Food and Rural Affairs's committee has raised an alarm over £800m worth of budget cuts that it says could severely affect its ability to tackle emergencies, such as the current UK flooding crisis.
Since 2010, the government has slashed Defra's budget by £500m (€602m, $820m) and the group is set to face another £300m axed from its accounts over the next two years.
However, the coalition government has pledged to increase and ring fence £370m in 2015/2016 for flood defence schemes.
"Defra is a small ministry facing massive budget cuts and which relies on a large number of arms-length bodies to deliver many significant areas of policy," said Committee chairwoman Anne McIntosh.
"Ministers must clarify how further budget cuts over £300m over the next coming two years will impact on the funding provided to these agencies and the ability of the department to respond to emergencies.
"Recent flooding events over the Christmas and New Year period reinforce the Committee's concerns about cuts to the Defra budget and how these will be realised."
Meanwhile, the government body funded by Defra, the Environment Agency is to slash around 1,500 jobs in flood protection services in England.
Heavy rain and winds of up to 70mph will continue to hit parts of Britain, with the storm set to bring more floods and travel chaos across the UK.
The Environment Agency has issued more than 100 flood warnings across the UK.
The Met Office has also warned that gusts of up to 70mph are set to batter western parts of the UK due to a storm which has been developing in the Atlantic. The strong winds look set to produce "exceptionally high waves" in western and southern coastal towns.
The government confirmed that the storm has caused seven deaths and the flooding of 1,700 homes, and has required the Thames barrier to be raised nine times to protect £200bn worth of property in the capital.