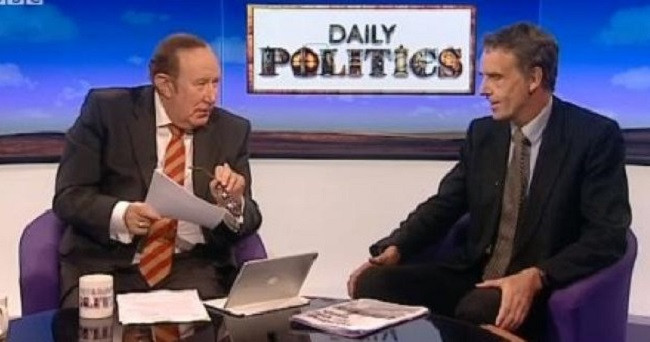 The recent flooding in Britain was probably caused by God\'s anger at gay marriage, the leader of the Christian People\'s Alliance has said.
Sid Cordle told Andrew Neil on the BBC\'s Daily Politics programme his party was not against gay people, but they were against the principles on which Christians stood.
When asked about former Ukip councillor David Silvester, who was recently expelled by the party for blaming the floods on gay marriage, Cordle said: \"I think the way he said it was completely wrong.\"
But he added: \"All Christians believe that God does and can do things with nature
\"A lot of Christians believe that God is angry over gay marriage and God can actually show that anger.
\"I think where councillor David Silvester was wrong was to be adamant that this is the case. If he said I think it\'s possible that this could be the case, I would certainly agree with that.\"
He also said that Ukip did not provide a \"natural home\" for Christians because there was an \"issue of racism\" in Nigel Farage\'s party.
\"There are an enormous number of Christians who have left the Conservative Party over the issue of same sex marriage. Sadly too many of them have gone to Ukip.
\"I don\'t believe the majority of people in this country want to live under Ukip government,\" he said. \"I think they would be happy to live under a Christian People\'s Alliance government.\"
The CPA is taking part in the European elections in the east and south-east of England, and London.
It is campaigning for doctors to be given the right to refuse to carry out abortions and for traditional marriage and the family. It also wants Britain\'s withdrawal from the European Union.