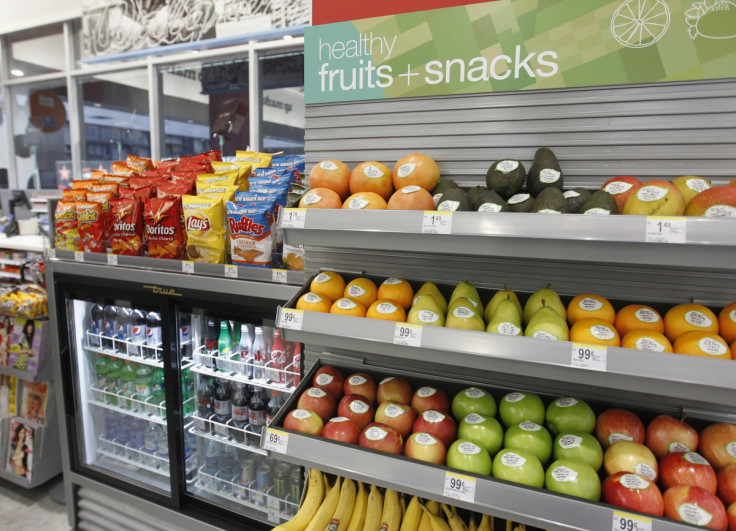 Food prices in Britain saw their biggest ever fall in September while overall shop prices fell at a slower rate compared to the previous month, a new report has revealed.
Citing findings from the British Retail Consortium (BRC), Reuters news agency said food prices declined 1.3% from a year ago despite a recent uptick in global commodity prices.
This represents the biggest ever drop in food prices since the BRC survey started more than a decade ago and follows a 1.1% decrease in August.
Overall shop prices declined 1.8% in September compared with a 2% drop in the previous month – the 40th consecutive month in which prices have fallen.
"Fierce competition is playing a vital role in keeping prices down," the BRC was reported as saying.
"Despite rising global food prices and the devaluation of the exchange rate, shop prices are still showing little sign of nearing inflationary territory."
The non-food deflation rate slowed to 2.1% in September from 2.5% in August.
BRC chief executive Helen Dickinson said the continuing deflationary trend in shop prices was good news for consumers.
"We are now in the fourth year of falling shop prices, so the record-setting run of shop price deflation continues, which is great news for consumers," she was reported as saying by Press Association.
"This is as a direct result of the intense competition and transformational change in the retail industry, with consumers having access to more choices and greater ability to compare prices than ever before."
Mike Watkins, head of retail and business insight at Nielsen, added: "Warm and late summer weather was a challenge for many in the non-food channel so we may well see further price discounts as we move into October."
The UK's official inflation rate stood at 0.6% in August, unchanged from July. It is expected to climb in the coming months as the weaker pound pushes up import prices.