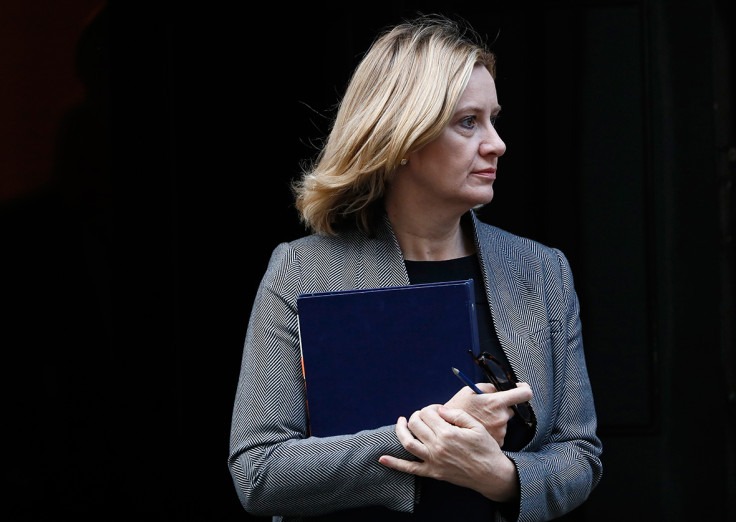 The UK Government has pledged £40m ($49m) in a bid to tackle child sex abuse, exploitation and trafficking, Amber Rudd announced on Thursday (16 February).
The home secretary said the package includes the launch of a new Centre of Expertise on tackling child sexual abuse, an additional £20m for the National Crime Agency and £2.2m for organisations seeking to protect children at risk of trafficking.
"Children should be able to grow up free from the horrors of sexual abuse, exploitation and trafficking. Something that should go without saying, but sadly that's not the case," Rudd wrote on the Mumsnet website.
"This Government has done more than any other to tackle these horrific offences.
"We have increased support for victims of sexual abuse, invested in training and technology to improve law enforcement's response to abuse both on and offline, and brought in a tougher inspection regime to ensure all front-line professions are meeting their child protection duties."
Rudd announced the new funding at a counselling centre in Salford run by children's charity Bernardo's.
"We will use our collective experience and expertise to develop a greater understanding of what works in the fight against child sexual abuse and to improve responses," said Javed Khan, chief executive of Barnardo's.
"And thanks to the roll-out of the independent child trafficking advocates, trafficked children in Hampshire, Greater Manchester and Wales will no longer have to navigate their way alone through complicated statutory systems including health, social care, education and criminal justice, to get the support they need."
NCPCC chief executive Peter Wanless, meanwhile, renewed his charity's call for the government to crackdown on adults sending sexually explicit text messages to children.
"For more than two years we have demanded it fix a flaw in the law to stop adults sending sexually explicit messages to children. But it is still dragging its feet," he said. "These kinds of messages are often the first step in grooming children and if the government is serious about tackling child exploitation, it could take action today."