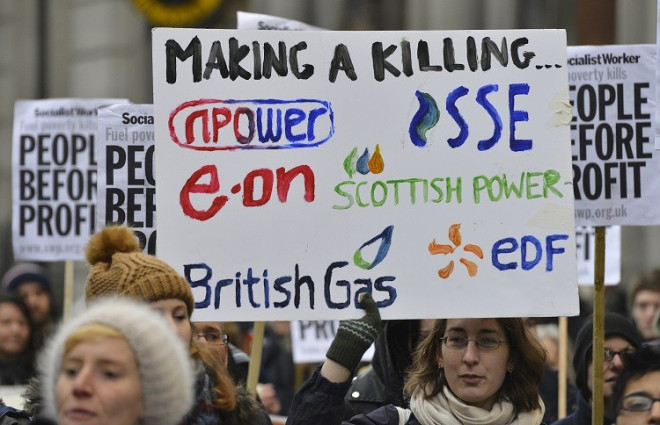 The UK government has thrown support behind the investigation into the Big Six energy price hikes after declaring that it could help "fix the markets".
Ed Davey, Secretary of State for Energy and Climate Change, said in a statement that the review, led by Ofgem, could help get to the bottom of why energy prices are rising consistently.
"This is tough action based on a detailed, independent expert assessment of the state of competition in Britain's energy markets - leading to the first ever market reference for the energy markets," said Davey.
"This is just too important for people to rely on guesses about how to fix the energy markets. If we get it wrong, consumers will pay the price.
"We will give Ofgem and the Competition and Markets Authority whatever support they need to get this done as quickly as possible.
"In the meantime, we'll keep working to help people pay less for the energy they use - continuing to drive the competition that has seen people switching supplier in record numbers, simpler tariffs and bills, getting energy companies to give back direct debit balances, taking £50 off the average bill and making switching faster and easier than it's ever been."
Three of Britain's regulators revealed on 27 March that the UK's Big Six energy providers could be broken up into smaller groups after they referred SSE, Scottish Power, Centrica, npower, E.on and EDF for an anti-trust investigation.
In a statement, one of the three watchdogs, Ofgem said the move will finalise whether the energy giants are hiking up gas and electricity prices disproportionately to what the wholesale market charges them.
Centrica said that while it welcomes the review, "competition in the energy market is intense and Centrica and British Gas reject any suggestion of possible tacit coordination with other market participants."
It also said that it hopes for a review that is "free of political interference".