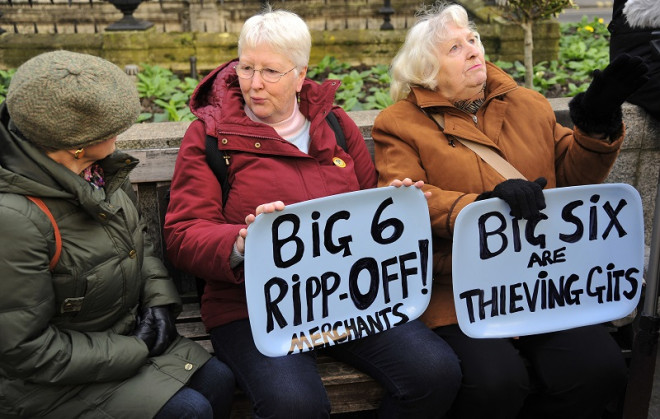 Britain's Big Six energy providers could be broken up following a full scale investigation by regulators into possible anti-competitive practices by SSE, Scottish Power, Centrica, npower, E.on and EDF.
Energy watchdog Ofgem will enlist the Competition and Markets Authority (CMA) to help carry out the investigation, which is expected to take 18 months.
Ofgem said the move will finalise whether the energy giants are hiking up consumers' gas and electricity costs disproportionately in respect of wholesale energy market prices.
"Ofgem believes a referral offers the opportunity to once and for all clear the air and decide if there are any further barriers which are preventing competition from bearing down as hard as possible on prices," said Dermot Nolan, chief executive of Ofgem.
In parliament on 26 March, UK Prime Minister David Cameron claimed the credit for SSE fixing energy prices until 2016.
Cameron said: "It is hugely welcome in our country that energy companies are cutting and freezing their bills."
Cameron added that the government's pledge to pare back green taxes made it possible for five million British households - the energy company's customer base - to enjoy lower gas and electricity bills over the next two years.
Energy giant SSE revealed that it will freeze energy prices until at least 2016, but will axe 500 jobs and shelve three offshore wind farm developments in the process.
SSE said in a business update statement that it will cut costs by £100m (€120m, $165m), but called on the government to take additional costs out of household gas and electricity bills.