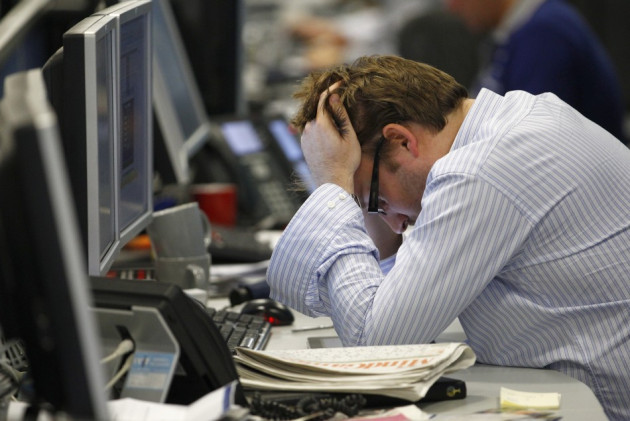 The UK has a 70 per cent chance of a double dip recession should Greece decide to leave the eurozone and subsequently default its debts, a think tank says.
Even if Greece is convinced to abandon its plans for an "in-or-out" referendum, the UK still faces a 50-50 chance of sliding back into negative growth.
The grim economic forecast was published by the National Institute of Economic and Social Research, a well-respected research body, which said: "Recent poor performance has been driven by weak domestic demand, rather than developments in the euro area; but, going forward, these too will cut economic growth."
The NIESR also warned that unemployment would rise to 8.9 per cent by the end of next year - with current figures already at a 17 year high at 8.1 per cent.
Charles Davis, managing analyst at the Centre of Economic and Business Research, said: "I think there's a reasonable chance [of a double dip recession]. The figures we've looked at most notably the FSB - The Small Business Index which suggests the economy is contracting. There is a strong chance of posting a negative growth as early as this quarter."
Economic concerns are high with indebted consumers feeling the squeeze of high inflation not matching the income increased suggesting that strong growth and an economic recovery is still a distant horizon.
"The economy is reliant on two things: One is business investment and the other is export growth," Davis said. "But at the moment there is such little confidence to invest, with the FTSE100 seeing its largest quarterly fall since 2008."
The eurozone
Following the shock decision by the Greek prime minister, George Papandreou, to hold a referendum, the future of the eurozone was put into fresh doubt with potentially devastating consequences for the UK.
"The doomsday scenario is that if Greece defaults, then Italy may follow suit which would have Lehman scale significance," said Davis. "If there is a way to broker a concrete deal with the Chinese and other countries with high reserves, then by all means Europe would be able to cope with the Greek defaults."