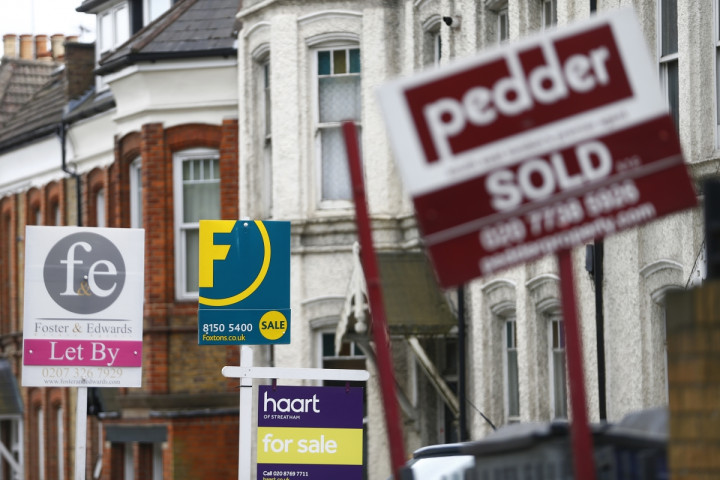 House prices in the UK have fallen in November from last month, but the year-on-year rate of price rise has hit a six-month high, and with supply levels at record lows for this time of year, property prices are likely to rise further next year, Rightmove said on Monday.
The underlying pressure on house price inflation to rise coupled with a generally weak dollar has aided the Sterling rally on Monday. GBP/USD rose to 1.5738 from 1.5672 at Friday's close.
The price of newly-marketed property has fallen by 1.7%, or by a margin of £4,542 in November this month.
Rightmove said November has recorded a drop in new seller asking prices in eight out of the last ten years but added that the monthly fall is a five-year low this time.
An IBTimes UK study of previous Rightmove data showed that the year-on-year price rise rate is now not far away from a seven-year high. With another 40 basis points, the rate will be equal to the May reading of 8.9%, its highest since October 2007.
Supply Woes
The researcher said the volume of property coming to UK housing market is slowing down and this could lead to a rise in prices by next year.
"Following the most active year for transaction volumes since 2007, average stock levels per estate agency branch are at historically low levels, with an average of 60 properties for sale," Rightmove said.
"This is the lowest number ever recorded at this time of year, with lack of property choice having helped fuel this year's upwards price pressure."
Rightmove said November is seeing new listings down 1% on the same period last year and 15% on last month.
"While prices are falling in the run-up to Christmas, there are still signs of supply shortages in some parts of the country compared to buyer demand which could push prices up again in 2015," according to the property market expert.
Traffic-related Strategy
With the likelihood of a price rise next year, many prospective buyers may start searching for a property during the Christmas vacation when they have more free time to spend and it will be wise for sellers to start listing their assets then, Rightmove advices.
The mini-boom experienced by the UK property market has hit only a pause and not a stop button but still selling is more difficult compared to the early months of the year, says Miles Shipside, director of the company.
"Underlying demand remains strong but has been muted by higher prices, and at the same time, the ability to borrow more has been curtailed by tighter mortgage lending criteria."
After an active year it's a sensible pause and, with the winter months approaching, sellers are hoping a cheaper asking price may spur those scarcer buyers into action, the property portal said.
"Given the lowest ever level of property for sale at this time of year and the prospect of higher prices in popular locations in 2015, some buyers may look to start their New Year property search as early as Christmas Day itself."
"Sellers who delay marketing until January will miss or delay exposure to this audience of potential buyers," Shipside said.
The property expert has asked those looking to sell in the New Year to take note of activity patterns on Rightmove over last year's festive period: The data shows a surge in visits to Rightmove starting on Boxing Day and continuing an upward trend during the nine- day holiday period.
Boxing Day saw more than 1.3 million visits, a near three-fold increase on Christmas Day, and this rose to more than 2.2 million by the first working day of the year, according to Rightmove research.