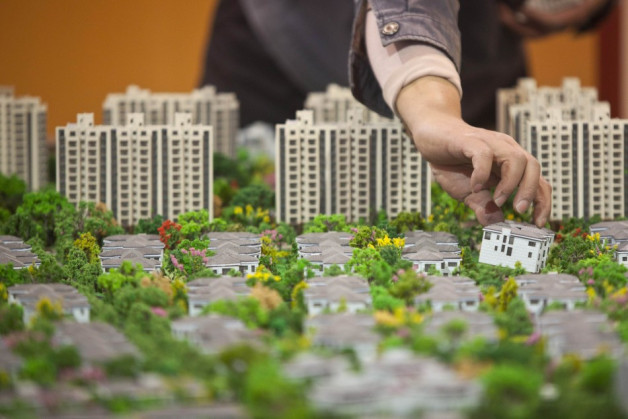 House prices in the UK rose in April at the fastest pace since November 2012 as the relatively low levels of mortgage payments in relation to consumers' disposable income continue support the property market.
Halifax, the mortgage arm of Lloyds Banking Group, said that home prices increased 1.1% in April to an average £166,094 ($257,200/€197,030). Home values rose 0.4% in March and 0.5% in February.
In the three months ending in April, home prices rose by 2% year-on-year, the highest rise since September 2010. Three-month value rose 1.3% from the preceding period.
"The relatively low level of mortgage payments in relation to income continues to provide support for the market," Martin Ellis, housing economist at Halifax, said in a statement.
Mortgage payments for a new borrower, at the long-term average loan to value ratio, have declined as a proportion of disposable earnings to 28% in the first quarter from a peak of 48% in the third quarter of 2007. This is significantly below the average of 36% recorded since 1984.
However, Ellis warned that housing activity remains subdued with the number of mortgage approvals falling slightly in the first quarter. The Bank of England earlier reported that mortgage approvals declined 1% sequentially in the first quarter. They have increased by 3% between February and March.
Mortgage approvals have increased recently on the back of the government's Funding for Lending Scheme, which offers cheap finance to lenders to pass on to consumers and businesses. Launched in August 2012, the scheme was extended for another year as part of Chancellor George Osborne's recent fiscal policy update.
"Weak income growth and continuing below-trend economic growth are likely to remain significant constraints on housing demand during the remainder of 2013," he added.
Halifax's house price measure comes in contrast to Nationwide's price index that showed unexpected decline in house prices in April. Home prices fell 0.1% on month and rose just 0.9% on year, according to Nationwide.
On the other hand, property website Hometrack said that average house prices in England and Wales increased 0.3% in April, the same as in March. The rise was on the back of improved consumer sentiment and a shortage of properties.