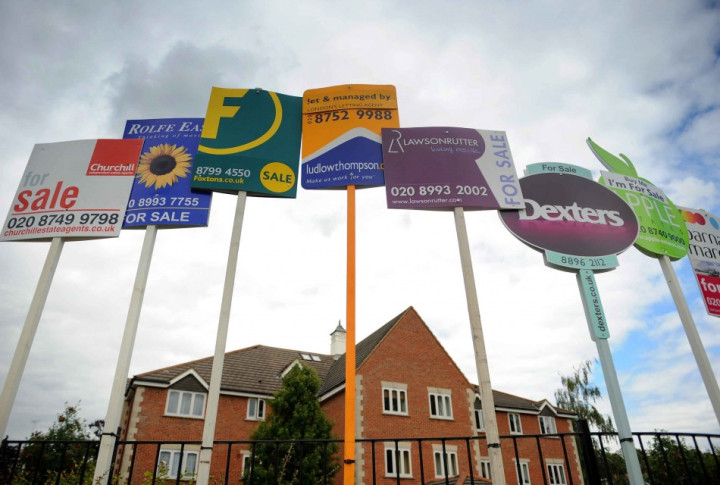 Lenders in the UK expect their loan approvals for households to "fall significantly" in the coming months amid tighter rules for the mortgage market.
That is according to the Bank of England's Credit Conditions Survey for the second quarter. Lenders are predicting a sharp drop in approvals during the third quarter.
A reduction in loan approvals such as mortgages could put pressure on the strengthening economic recovery, which has relied heavily on household consumption despite falling wages and a housing market revival.
Following its Mortgage Market Review (MMR), the Financial Conduct Authority (FCA) imposed stricter affordability tests on lenders.
It means lenders must make extra sure that mortgage borrowers can afford to make repayments in a number of different scenarios, such as higher interest rates.
And some banks have already self-imposed mortgage caps. Lloyds and the Royal Bank of Scotland (RBS) will now only lend out four times an applicant's income on mortgages worth over £500,000.
The Bank of England's Financial Policy Committee (FPC) is widely expected to soon exercise its powers over the mortgage market by restricting the loan-to-income (LTI) ratio.
"Some lenders noted that changes introduced as a result of the MMR might reduce approval rates somewhat," said the Bank of England survey.
"In addition, some lenders suggested that a tightening in lending standards on large loans with high LTI ratios may also push down their approval rate a little."
A tighter grip by regulators in the mortgage market is in reaction to rising house prices.
Recovering demand in the housing market, amid ultra-low interest rates and a stronger economy, has seen the average UK house price hit £260,000 according to official figures after rising 9.9% over the year to April 2014.
Higher house prices mean bigger mortgages. This leaves some stretched borrowers open to the risk of default when the Bank of England hikes interest rates again, so market authorities want to curb riskier lending in order to mitigate this threat.