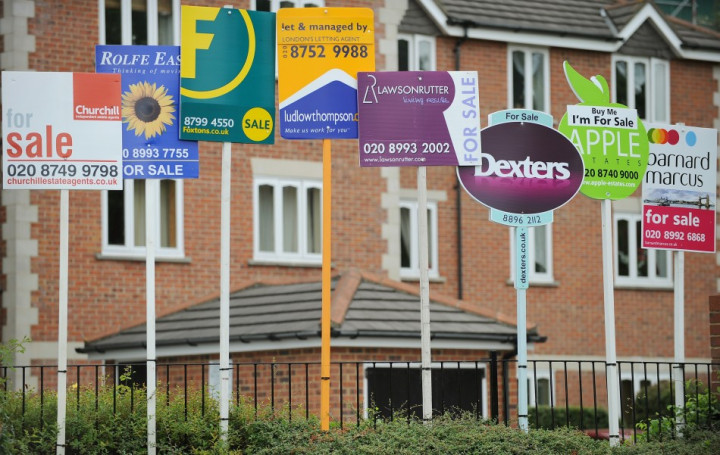 Estate agents have remained optimistic about the revival of property market even though the UK house prices have not shown any price movement in January as the impact of government's austerity measures and fears of eurozone debt crisis remain dampeners for the sector.
The number of new buyers registering with the agents was down 9.9 percent in January from the previous month, while the number of properties listed for sale fell 6.8 percent, according to a survey by the online property agent Hometrack.
House prices in England and Wales remained flat from December, though the prices were on decline for the past six months. Prices fell by 0.1% in Wales, Yorkshire and Humberside and the North East. In East Anglia, prices were down by 0.2%.
"Fears over Europe, the economic outlook, the impact of austerity, lower incomes growth and mortgage availability have, over the last two years, weighed heavily on demand and kept pricing under general downward pressure," said Richard Donnell, director of research at London-based Hometrack in a statement.
"Housing demand remains sensitive to the impact of external factors on consumer confidence".
However, prices rose to 0.3 percent in London making it the sole region to register a price rise.
Earlier a survey by real estate agent Rightmove showed a surge in London home prices with asking prices on its website rising 3.6 percent in January to an average £480,890 ($764,000). Prices increased 9.7 percent year-on-year, the biggest annual increase since February 2010.
Hometrack's National Housing Survey also indicated that majority of the estate agents, 79 percent of the total interviewed, were upbeat about the prospects of housing market in 2013 as they expected sales to pick up in the coming months. They cited improved mortgage conditions and the greater realism among the sellers on the achievable prices as positive indicators in this direction.
"Despite the slow start, the housing market looks to be in slightly better shape than at the start of the previous two years," said Donnell.
An earlier forecast from the Royal Institution of Chartered Surveyors (RICS) indicated two percent rise in house prices in 2013 while Halifax expected the property market to stabilise in 2013.